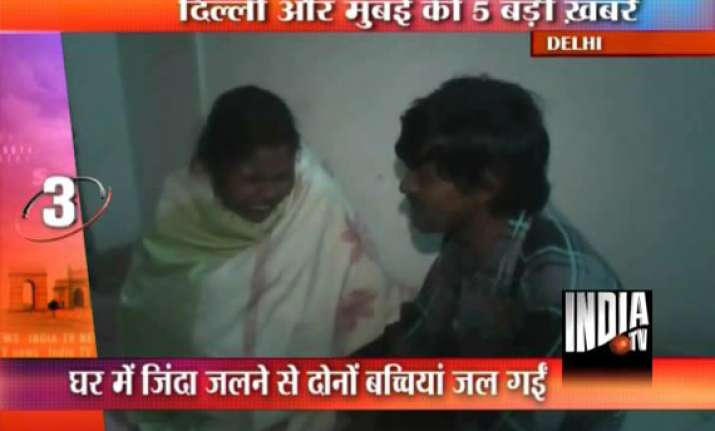 New Delhi, Nov 17 : Two minor girls, Aakanksha, 11 months, and Neha, 4 years, died in a fire inside a servants' quarter on the fourth floor of a guest house in Patel Nagar on Friday evening.
At the time of mishap, their parents Balak Ram and his wife were busy in the kitchen of the guest house downstairs, police said. The two children were sleeping when the room suddenly caught fire.
People rang up the police and fire brigade. Police took nearly an hour to arrive at the scene, and by that time, the two childred were dead.
Their bodies have been sent for post mortem. The cause of the fire is being ascertained. Balak Ram hails from Sitapur district, UP.