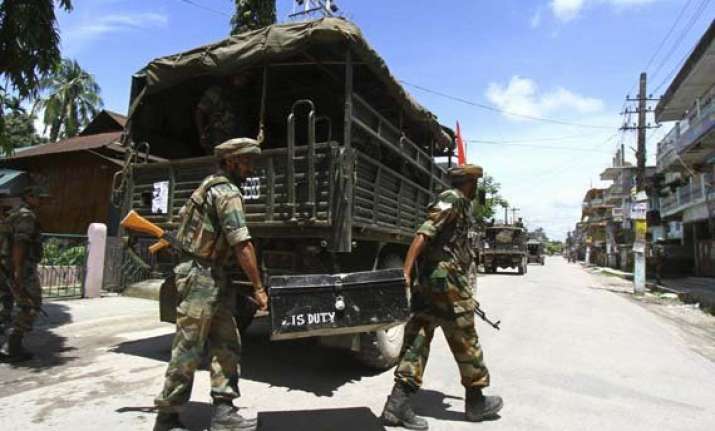 Guwahati: Two persons were kidnapped and shot dead by suspected NDFB(S) terrorists in Baksa district under Bodoland Territorial Area Districts today, a senior official said.
"We received information this morning that two persons were kidnapped and then killed in Labdanguri area.
Preliminary reports say there are bullet marks but we will be able to confirm it only after post-mortem," Baksa Deputy Commissioner Vinod Seshan told PTI.
Although it is not confirmed yet, this seemed to be the handiwork of banned terrorist group NDFB(S), he added.
The identity of the two people are yet to be established.
A senior police official from the spot said the two persons were shot from point blank range as their injuries were in the neck.
Four armed men kidnapped the two persons this morning from Mainamatha Pathar village and then killed them.
Their bodies were recovered from a place between Hilasiguri and I Love You Market, the official said.
Earlier in May this year, 46 persons were killed in Baksa and Kokrajhar of Bodoland Territorial Area Districts.
While 39 were killed in Narayanguri, Khagrabari and Narsingbari villages of Baksa district, seven died in Kokrajhar, sources said.