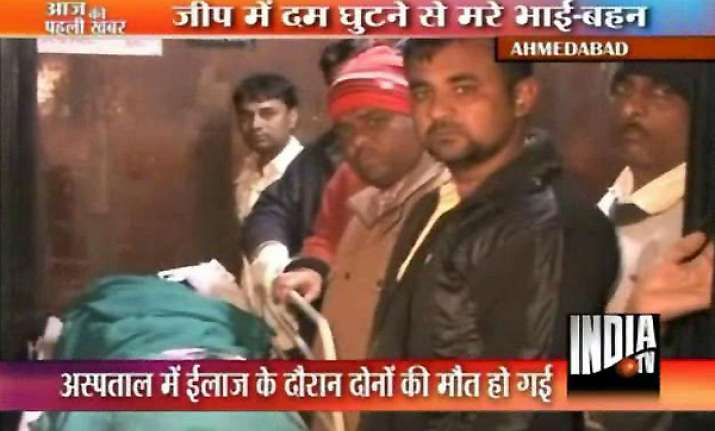 Ahmedabad, Feb 9: Two cousins, Sheeba and Amaan, playfully entered a Mahindra Maxx jeep brought by one of their relatives in Juhapura on Wednesday and got themselves locked inside.

The vehicle suddenly caught fire on its own, and as family members tried to break open the glasspanes, the kids were seen being suffocated inside.

The kids were taken out after some time and rushed to hospital, where they died of suffocation.

Police is awaiting the forensic report. the cause of fire is still not known.