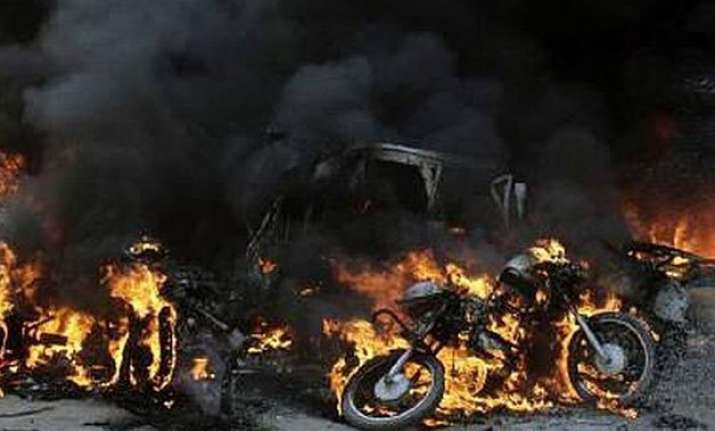 Shillong: Two people were injured on Monday morning after militants hurled a crude bomb at a petrol pump in Meghalaya's West Khasi Hills district, police said.
The incident occurred at around 6.15 a.m. when unidentified Garo militants lobbed the crude bomb at the Indian Oil petrol pump injuring two workers - Amresh Kumar and Mejentis Sangma.
"Two petrol pump workers were injured in the bomb attack. They have been rushed to hospital and their health condition is stated to be stable," Sylvester Nongtynger, the district police chief of West Khasi Hills, told IANS.
He said investigation is on to identify the attackers.
"We are not ruling out the involvement of militant groups," Nongtynger said.
He said the blast was mainly to create fear in the minds of the people.