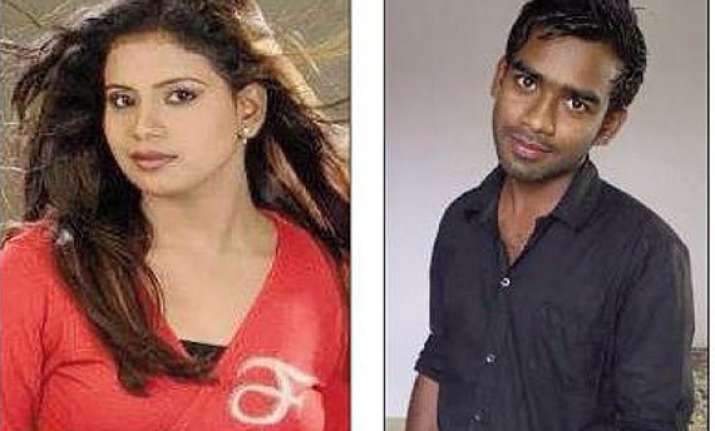 Bhubaneswar: Mancheswar  Police on Monday arrested TV serial actress Nitushree Swain, 23, and her boyfriend Biswajit Mallick alias Bapi, 28, for causing the death of a paying guest Gagan Bihari Chaudhury alias Ritesh at the actor's residence two months ago.
According to police, the TV serial actress, her boyfriend and the paying guest were drinking liquor after a birthday party on October 15 night held for Nitushree's sister at a house in Basudeb Nagar.
After the guests left and the party was over, Nitushree and her boyfriend asked Ritesh to bring cigarettes around midnight. At that time, Ritesh was sloshed after drinking alcohol, but was allegedly forced by the actress to climb down the drain pipe from the third floor.
While climbing down the drain pipe, police said, Ritesh lost balance and fell to the ground. He was taken to the Capital Hospital but did not inform police nor his family. After Ritesh died, Nitushree rang up his parents in Phulbani, who came the next day to Bhubaneswar and lodged a complaint with police alleging murder.
Read Also: Winner of India's Raw Star Rituraj gets frenzied ovation in Odisha
After two months of police investigation into circumstantial evidences, the TV serial actor and her boy friend were arrested on Monday, produced before a court under Sec 104 IPC, and sent to Jharpada jail.  
Nitushree hails from Cuttack and stays in a rented flat in Bomikhal area, while her boyfriend Biswajit hails from Aul in Kendrapada district.  Nitushree first fell in love with Ritesh and then made Biswajit her boyfriend, said Bharat Chandra Sahoo, Mancheswar police station officer.