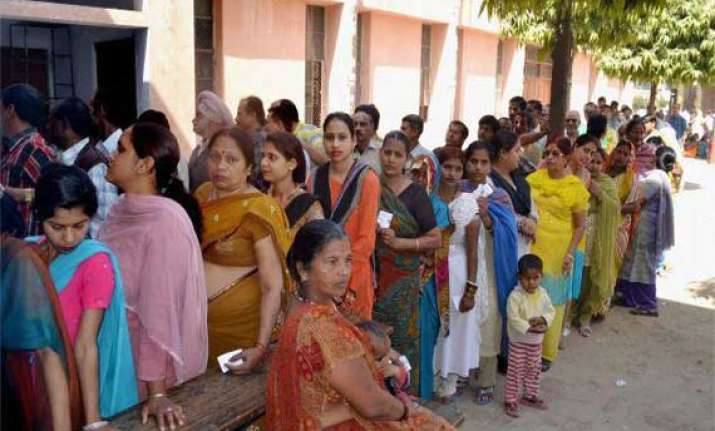 Lucknow: Over 54 per cent voters today exercised their franchise for 18 seats in Uttar Pradesh in the last leg of the Lok Sabha polls which will decide the fate of BJP's prime ministerial candidate Narendra Modi and SP supreme Mulayam Singh Yadav among others.
With the completion of all rounds of polling for 80 Lok Sabha seats in Uttar Pradesh, altogether 8.07 crore voters out of a total 13.80 crores exercised their franchise.
The overall turnout for 80 Lok Sabha seats in the state was 58.29 per cent, Chief Electoral Officer Umesh Sinha said.
An estimated 54.21 per cent voters exercised their franchise for 18 seats today with Maharajganj recording the highest turnout of 59.54 per cent.
In high-profile constituencies of Varanasi and Azamgarh, where Modi and Mulayam were in the fray, the turnout was 55.22 and 55.4 per cent respectively.
The fate of as many as 328 candidates were sealed in Electronic Voting Machines today.