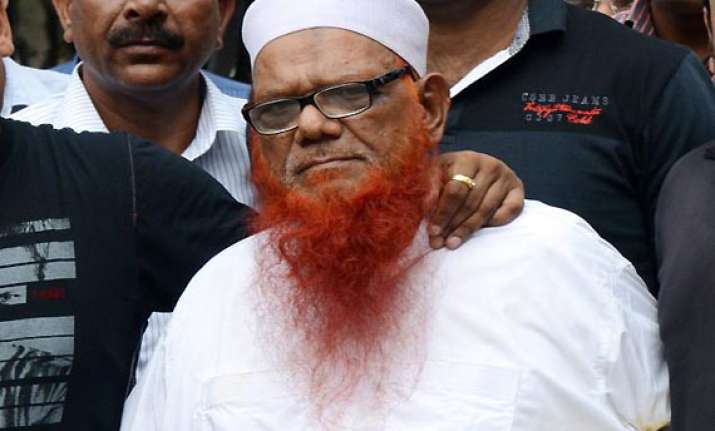 Hyderabad:  LeT bomb expert Abdul Karim Tunda was today brought to the city from Delhi by Hyderabad Police in connection with a case lodged against him here in 1998 on charges of waging war against India.  
"Tunda will be produced before a local court today and we will seek his 15-day police custody to interrogate him in connection with the case lodged against him," Deputy Commissioner of Police (Detective Department) LKV Ranga Rao told PTI.
A Delhi court on October 4 had allowed the plea of the Special Investigation Team (SIT) of Hyderabad Police, which moved the court seeking Tunda's custody after the accused was remanded in judicial custody till October 15 in connection with a 1997 bomb blast case lodged against him in Delhi.  
The Hyderabad Police, in its plea, had said that a case was lodged on July 2, 1998, on a complaint that "ISI activities are going on in order to wage war against the government and to create unrest in India and to cause damage to internal security of India and to Hindus and their properties on a large scale."