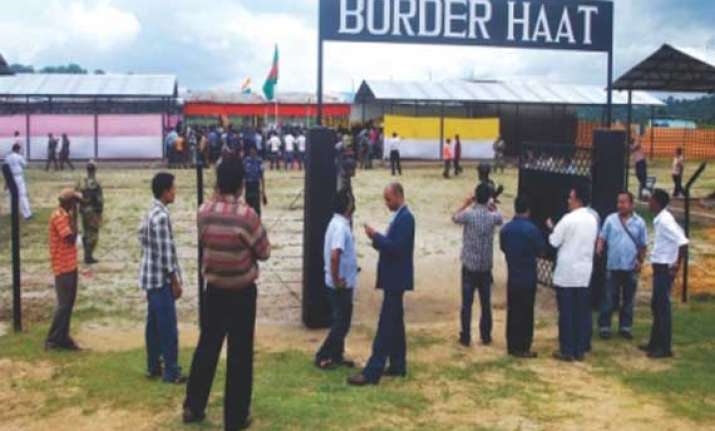 Agartala: After setting up a border 'haat' (market) near the Indo-Bangla international border at Srinagar in South Tripura district, another such market is coming up at Kamalasagar in Sipahijala district, to boost bilateral trade between the two sides, official sources said today.
"An Indian delegation led by Additional District Magistrate of Sipahijala, D K Chakma and his counter part of Brahmanbaria district of Bangladesh, Nazma Begum met at Kamalasagar yesterday and selected the site for the border haat", Senior Manager of Tripura Industrial Development Corporation (TIDC), Shyamal Dev said.
He said, a border haat was constructed at Srinagar this year which would be officially inaugurated after getting permission from the Ministries of Commerce of India and Bangladesh.
In all, four border haats would be constructed in Tripura, Dev told PTI adding, the two others are at Kamalpur in Dhalai district and Dharmanagar in North Tripura district.
These markets are set up at the zero line of the international border with one part on the Indian side and the other in Bangladesh.