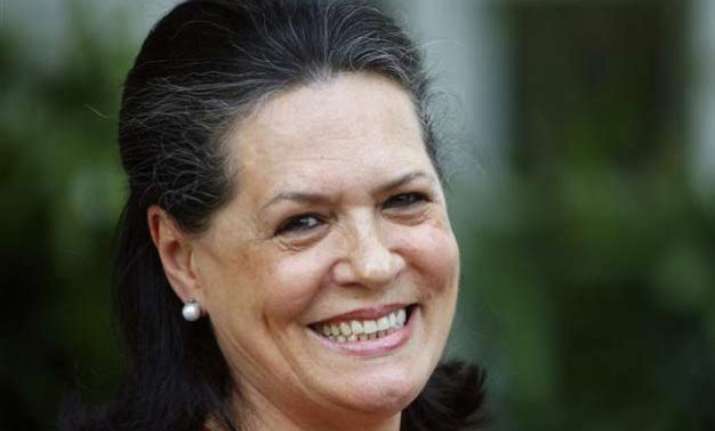 Sonia to visit Rae Bareli, Amethi today; will meet farmers
Rae Bareli: Congress President Sonia Gandhi will visit Rae Bareli and Amethi districts tomorrow and will meet farmers who have suffered crop losses due to recent untimely rain and hailstorm.
National Executive to decide on Arvind Kejriwal
New Delhi: National Council meet today, to discuss the issues of 'swaraj' and 'internal democracy'.
PM Narendra Modi to attend Singapore's Lee Kuan Yew's funeral, Leave Tonight
New Delhi: Prime Minister Narendra Modi will attend the funeral of Singapore's first Prime Minister Lee Kuan Yew on March 29, PM Modi to leave tonight for funeral
Jaitley to dedicate steamboats to cremation ghats in Varanasi
Varanasi: Union Minister Arun Jaitley will dedicate to the public two steamboats that will ferry bodies to cremation ghats on the banks of Ganga during his visit today."Finance Minister Arun Jaitley will dedicate two steamboats - 'Jal Shav Vahini' - today at Assi ghat in Prime Minister Narendra Modi's constituency
From today till April 6 almost nil banking services for public; Assocham seeks RBI, Govt's intervention
New Delhi: The holiday season, coupled with annual closing of accounts for the financial year from today right through the next week till April 5 will result in a lot disruption in financial transactions in the stock markets, normal commercial deals, export shipments, import consignments and salary payments, industry body noted with concern
TMC to support farmers' proposed bandh today
Chennai: Tamil Maanila Congress (TMC) conveyed its support to the proposed bandh announced by farmers today to oppose Karnataka's plan for construction of dam across the Cauvery.
Irani to lay foundation stone for IISER, IIT, IIIT in AP
Hyderabad: HRD Minister Smriti Irani will lay the foundation stone for three premier educational institutions - Indian Institute of Science Education and Research, Indian Institute of Technology and Indian Institute of Information Technology - in Andhra Pradesh today.
Delhi to observe 9th edition of Earth Hour today
New Delhi: Seeking to spread the message of energy conservation, on Saturday, Delhiites will join a billion people in over 6,000 cities across the globe to observe the Earth Hour by switching off their electrical appliances between 8.30 pm and 9.30 pm.

ISRO to launch IRNSS-1D today
Chennai: IRNSS-1D is the fourth in the series of seven satellites, planned by ISRO to put in place the Indian Regional Navigation Satellite System (IRNSS), currently under development.
Ramnavmi to be celebrated today