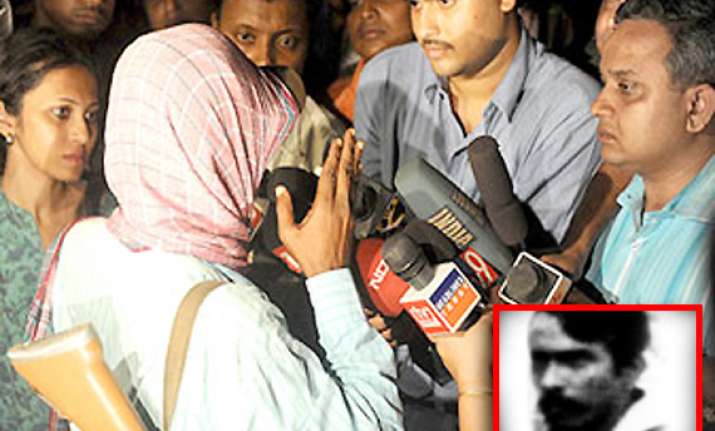 Kolkata, Nov 24: In a huge setback to Maoists, its top leader Kishenji was today killed in a gunbattle with security forces in a forest in West Midnapore district of West Bengal, a day after he narrowly escaped from there. 

The body of 58-year-old Molajula Koteswar Rao, better known as Kishenji, was found and identified after the encounter, a top counter-insurgency force official said. 

Kishenji, a Telugu, was a Maoist politburo member, the third in-command of the outfit and in-charge of its armed operations in junglemahal since 2009.

After receiving specific information that he and some of his associates and Suchitra Mahato, the wife of a slain leader he was living with, were holed up in Kushboni jungle, the area was surrounded by security forces, triggering an encounter.

The four tiers of Kishenji's security was breached, the official said.

It was from Kushboni forest that Kishenji had been operating since 2009.

The encounter which began this morning at Burisole jungle in Jamboni police station area was close to Kushboni near the the Jharkhand border.

The official said Kishenji's body was identified by the AK-47 rifle he was carrying.Suchitra and others fled.

A laptop bag, some letters written by Kishenji and Suchitra and a few important documents were earlier seized by the joint forces from Gosaibandh village nearby.

Union Home Secretary R K Singh said in New Delhi that the killing of Kishenji was a "huge set back for the Naxals as he was number three in the hierarchy of CPI(Maoists).

Singh said West Bengal and central forces were following Kishenji for quite some time after getting information about him and today's encounter was the result of that effort.

The Home Secretary said joint operations against Maoists will continue in West Bengal and other Naxal-affected states.