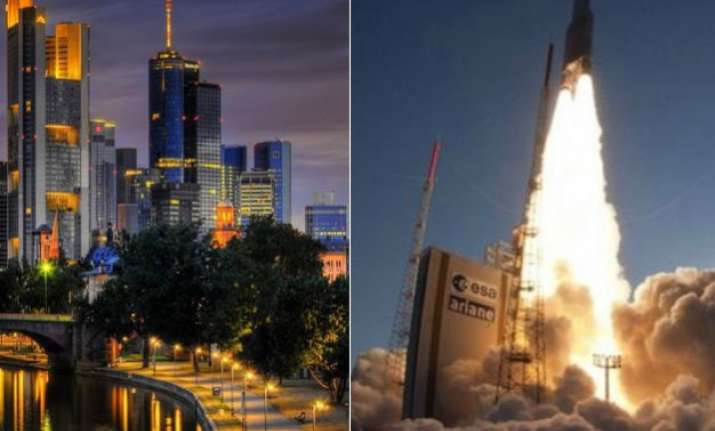 New Delhi: The Narendra Modi government today unveiled  a list of 98 cities, including 24 state capitals for its ambitious Smart Cities project.
Maximum number of to-be-developed smart cities is in UP, followed by Tamil Nadu and Maharashtra.
The list includes 13 cities from UP, 12 from Tamil Nadu, 10 from Maharashtra, 7 from MP, and 3 each from Bihar and Andhra Pradesh are included in smart cities list.
Srinagar: Another Pakistani terrorist was caught alive by  Indian security forces in Kashmir today. The terrorist was nabbed in Rafiabad of Sopore District in Uri  sector.  
It is a second instance after Naved Yakub, that a Pakistani terrorist has been caught alive by security forces. According to reports available, 4 other terrorists were killed in this encounter.
Sriharikota (Andhra Pradesh):  An Indian rocket with over two tonne communication satellite GSAT-6, which has several strategic applications, blasted off from the Sriharikota spaceport here on Thursday.
Precisely at 4.52 p.m., the Geosynchronous Satellite Launch Vehicle-Development 5 (GSLV D6) rose from the second launch pad here at Satish Dhawan Space Centre
New Delhi: In the biggest twist in Sheena Bora murder case mystery, media reports on Thursday suggested that she was a few months pregnant before allegedly being killed by her mother Indrani Mukherjea.
New revelations are being made in Sheena Bora murder case with every passing moment with police already establishing that it was her own mother Indrani Mukerjea, the wife of former Star India CEO Peter Mukerjea, behind the killing.
Ahmedabad:  An uneasy calm prevailed in Gujarat today after two days of violence during the OBC quota stir of Patel community even as death toll rose to 10 and a defiant Hardik Patel vowed to intensify the agitation.  
Notwithstanding appeals for peace by Prime Minister Narendra Modi and Chief Minister Anandiben Patel, 22-year-old Hardik, who is spearheading the agitation, today upped the ante asking farmers of his community not to supply essential commodities like vegetables and milk to cities and support the demand for reservation in jobs and education under OBC quota.