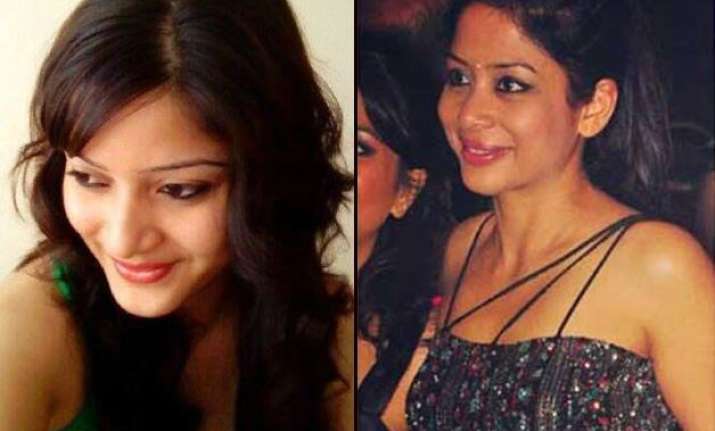 New Delhi: In the biggest twist in Sheena Bora murder case mystery, media reports on Thursday suggested that she was a few months pregnant before allegedly being killed by her mother Indrani Mukherjea.
New revelations are being made in Sheena Bora murder case with every passing moment with police already establishing that it was her own mother Indrani Mukerjea, the wife of former Star India CEO Peter Mukerjea, behind the killing.
The police is yet to establish the motive behind the murder but  several theories are floating around. One- Indrani and Sheena had a dispute over some money or property, two- Sheena was in relationship with a man and Indrani was not happy about it.
A fresh theory, however, predicts that it was altogether a different matter as Sheena was pregnant with the baby of a person close to Indrani, a relationship Indrani did not want to become public.
According to a report in The Quint, close friends of the Mukerjeas suggest that when Sheena was killed by her mother, she was a few months pregnant with the baby of a man "very, very close" to Indrani.
Indrani came to know about their relationship after the man went on a trip to Thailand, on the pretext of meeting some prospective business partners. But the man's real motive was to spend some time with Sheena.
The report suggests that Indrani found out about the trip when she came across the stub of the flight's boarding pass in one of her books.
The man, however, was not aware that Sheena was Indrani's daughter as she had always maintained that they were siblings. When Indrani confronted the man about his sexual intimacy with Sheena, he confessed to it but added that he thought it was okay, according to the report.
According to the details available so far, Indrani, with the help of her ex-husband Sanjeev Khanna and driver Shyamvar Rai Sheena, killed Sheena on April 24 2012, according to Mumbai police chief Rakesh Maria. They strangled Sheena to death and then burned her body before burying her in the forest of Raigad.
A body was recovered from the forests on May 23, a month after the murder but the police could not identify the deceased. Indrani told everybody that Sheena had gone to the US no one suspected that she was alive anymore.
Sheena was in relationship with Peter Mukerjea's son from earlier marriage Rahul, a step brother to her.
Police has questioned Rahul twice and Sheena's brother Mekhail has also been questioned.