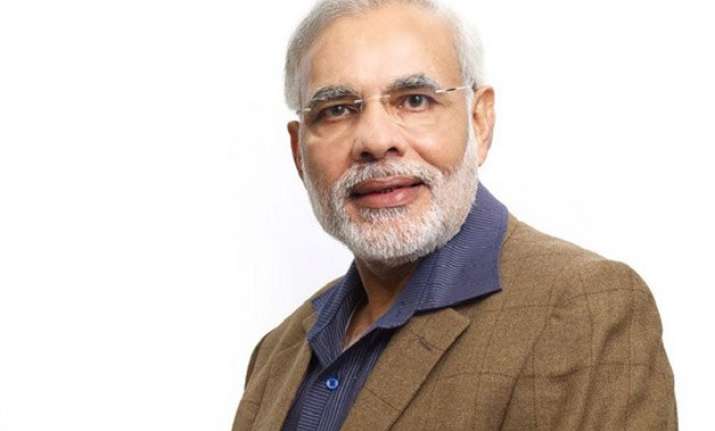 PM Narendra Modi to inaugurate Delhi Economic Conclave
New Delhi:
Prime Minister
Narendra Modi
will today inaugurate the Delhi Economics Conclave (DEC), which will be hosted by the Finance Ministry. The theme of the conclave this year is 'Realising India's JAM (Jan-Dhan, Aadhar, Mobile) Vision', an official statement said yesterday.
New Delhi: Don Chhota Rajan was yesterday deported to India. He reached Delhi early morning today.
Maharashtra Congress to hold Vidarbha level meeting
Nagpur: The Maharashtra Pradesh Congress Committee (MPCC) will hold its Vidarbha level meeting to solicit views on various problems faced by the people of region here today.
Commerce Ministry to hold meet to discuss ways to boost exports
Panaji: In order to discuss ways to arrest the plunge in the exports, A Commerce Ministry panel will hold a meeting today in Goa. The meeting of the Consultative Committee of the Ministry of Commerce will be chaired by Commerce and Industry Minister Nirmala Sitharaman.
Centre, states to discuss power sector reforms on November 6-7
Kochi: State power ministers will meet in Kochi on November 6 and 7 to deliberate on sectoral reforms.
Hurriyat (M) to observe Nov 6 as solidarity day
Sri Nagar: Paying glowing tributes to November 6, 1947 Jammu martyrs, Hurriyat (M) decided to observe November 6 this year as "Solidarity Day" to express gratitude and remember the sacrifices of people of Jammu, Chenab Valley and Pir Panjal region.
RSS Chief Mohan Bhagwat will be in Goa today
Panaji: On November 6, Rashtriya Swayamsevak Sangh (RSS) chief Mohan Bhagwat will be in Goa to attend a function at Dr B K Hedgewar High School.
Mamata Banerjee to preside administrative meet
Kolkata: Chief minister Mamata Banerjee will preside over an administrative meeting on today at Town Hall where all IAS and IPS officers working in the state have been invited.