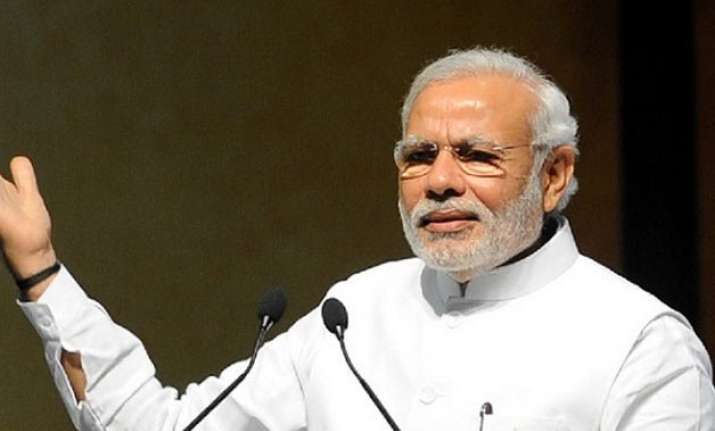 PM to lay foundation of 4th terminal at JNPT
Mumbai:
Prime Minister
Narendra Modi
will lay the foundation stone for the Rs 7,900-crore fourth terminal at country's largest container port JNPT today situated off the financial capital's eastern seafront, a top ministry official said.
BJP to celebrate JP Narayan's birth anniversary across nation
New Delhi: BJP on Saturday said it would organise programs across the nation to celebrate the 113th birth anniversary of social activist Jaya prakash Narayan, adding that such an initiative has been taken to make the younger generation aware of JP and his Bihar Movement and call for Total Revolution.
Delhi CM Arvind Kejriwal to meet MLAs today, caution them of Asim's episode
New Delhi: After sacking Environment, Food & Supplies Minister Asim Ahmed Khan over graft charges, Delhi Chief Minister Arvind Kejriwal is set to caution party MLAs, and their families, against a repeat of the episode.
Nepalese Parliament to elect new Prime Minister
Kathmandu: Nepalese Parliament is all set to elect the new Prime Minister today, choosing between outgoing Prime Minister Sushil Koirala and CPN-UML leader K P Sharma Oli, in a contest which became necessary as parties failed to forge a consensus.
Delhi govt to fete kin of baby girls born on Int'l Day of Girl Child
New Delhi:  Delhi government has decided to felicitate the family members of baby girls born on the occasion of 'International Day of the Girl Child'.
Kanpur: South Africa captain A.B. de Villiers won the toss and opted to bat in the first of the five-match One-Day International (ODI) series at the Green Park stadium here on Sunday.