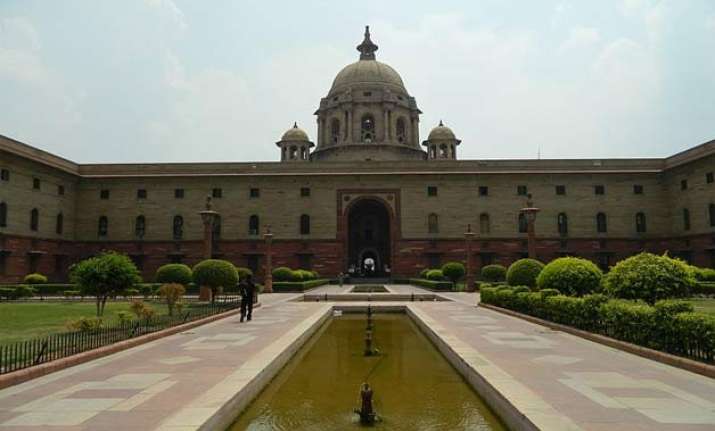 PM's Office likely to discuss Posco issue with Odisha government today
New Delhi:
The Prime Minister's Office is likely to take up the issue of steel giant Posco's proposed $10.5-billion integrated steel plant in Jagatsinghpur with the Odisha government and the company officials today.
OBC quota: Patel community to hold rally today, calls for city bandh
Ahmedabad: Ahead of the mass gathering of Patel community members here today to press for their demand of OBC quota, their leaders on Monday said they will also take out a 'Maha Kranti Rally' to the district Collector's office even if police does not grant permission for it. The community leaders also called for a city bandh today in view of their proposed rally.
BBMP elections: Counting to end by 3 p.m. today
Bengaluru: Counting for BBMP elections will get over by 3 p.m., says BBMP Commissioner Kumar G. Naik. Speaking on the sidelines of a press conference to announce an awareness drive for dengue, he said that counting for each ward would take about two hours, with two or three rounds of counting for each of them.
Seychelles President on 3-Day Visit from today
New Delhi: President of the Seychelles James Alix Michel will arrive here today on a three-day visit during which he will hold talks with top Indian leadership to explore ways to ramp up bilateral ties.
Amit Shah to address BJP workers meet today
Puducherry: BJP President Amit Shah would be on a visit to the union territory today. He will also address party workers.
Peepli Live co-director Mahmood Farooqui seeks bail in rape case, matter listed for today
New Delhi: Bollywood movie "Peepli Live" co-director Mahmood Farooqui, who has been accused of allegedly raping an American research scholar at his residence, moved a bail application before a Delhi court.
Additional Sessions Judge Sanjiv Jain listed the matter for today, saying it will also hear arguments on charges on the same day.
FTII row: 3-member panel likely to submit report today
Pune: The three-member committee constituted by the Information and Broadcasting Ministry to look into issues pertaining to Film and Television Institute of India (FTII) is likely to submit its report  today.