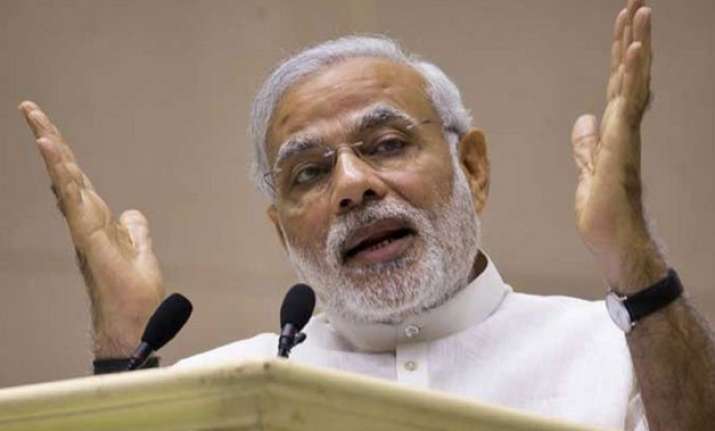 1. PM Modi to launch first National Handloom Day
Chennai:
Prime Minister Narendra Modi will today launch the first National Handloom Day at a national level function in Chennai.
2. Prez to begin two-day visit to Odisha
New Delhi: President Pranab Mukherjee will embark on a two-day visit to Odisha beginning today to attend a host of programmes.
3. Nitish Kumar to open new iconic Bihar Museum
Patna: CM Nitish Kumar will formally inaugurate the world-class Bihar Museum, estimated to be built at a cost of Rs 530 crore, in evening today.
Initially, three sections of the museum - children's section, main entrance area and orientation theatre — will be thrown open to the public.
4. Election Commission on a two-day visit to Bihar
Patna: The Election Commission will be on a two-day visit to Bihar from today before it finalises the dates for the Assembly elections in the state.
5. Suresh Prabhu to woo India Inc in Mumbai
Mumbai: Seeking to bring in investment in rail sector, Railway Minister Suresh Prabhu will today address CEOs of financial institutions and corporates in Mumbai to apprise them of emerging opportunities in the country's public transporter.
6. SC to hear Cricket Association of Bihar's plea
New Delhi: The Supreme Court will today hear Cricket Association of Bihar's (CAB) plea seeking handing over of Justice Mukul Mudgal committee's investigative report into allegations of betting in the 2013 Indian Premier League (IPL) to the Justice Lodha committee.
7. Court to hear Digambar Kamat's plea
Panaji: The Goa court will today hear the anticipatory bail plea of former state chief minister Digambar Kamat. He has been questioned by Crime Branch in connection with the Louis Berger bribery scandal.