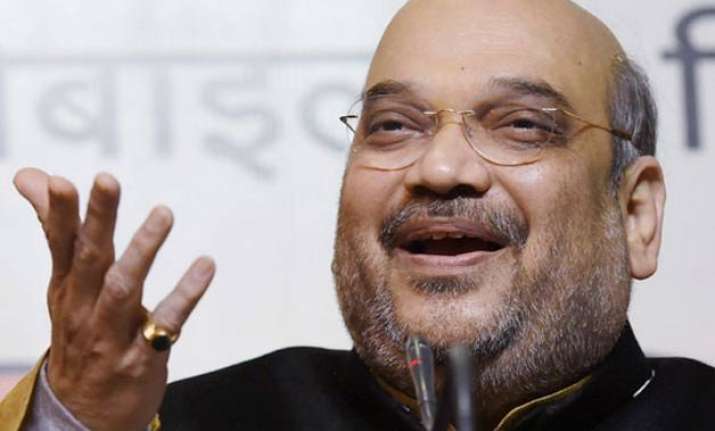 1. Amit Shah to meet functionaries from South
Chennai:
BJP National president, Amit Shah, will today visit Madurai on for an interaction with grass root level functionaries of the party's southern district units.
2. Rahat Fateh Ali Khan to appear before ED
New Delhi: Pakistani Sufi singer Rahat Fateh Ali khan will today appear before the Enforcement Directorate in connection with the agency's investigations pertaining to the alleged violation of the foreign exchange rules by him in 2011.
3. Gadkari to represent India at opening of new Suez Canal
New Delhi: Union Minister of Road Transport & Highways and Shipping Nitin Gadkari will today represent India at the opening of the new Suez Canal in Egypt.
4. Maoist call for bandh in Chhattisagrh, Bihar, Jharkhand
Raipur: Communist Party of India (Maoist) has called for Chhattisgarh, Jharkhand-Bihar bandh for today in protest against alleged fake encounter of their regional member in Jharkhand on July 25.
5. EPFO to enter Share Market from today
New Delhi: Employee Provident Fund Organization (EPF0) will commence its investment in the share market starting from today. The organization will invest 5,000 crore rupees in the current fiscal year.  
6. 70th anniversary of 1945 atomic bombing of Hiroshima
The world observes the 70th anniversary of the 1945 atomic bombing of Hiroshima in Japan on August 06.