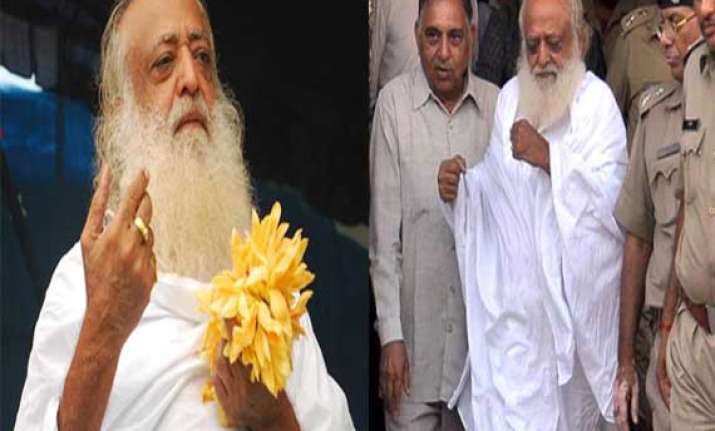 New Delhi: The 72-year-old self-styled spiritual guru, Asaram Bapu, is not new to controversies and has faced serious troubles in the past.
This time he is under the scanner for allegedly sexually assaulting a minor in his ashram in Jodhpur recently.
With property worth more than Rs 500 crores, Bapu has over 200 ashrams inside and outside India.  
Here are top 10 controversies related to Asaram Bapu:1. Asaram Bapu slapped journalist
In September 2012, Asaram Bapu courted controversy after he slapped a video journalist during his satsang in Ghaziabad. 
A Hindi news channel reporter along with the cameraman had approached Asaram Bapu for an interview during his three-day long satsang at Kavi Nagar in the city.  
On his miraculous escape in a helicopter crash in Godhra, Bapu said, "I am so powerful that I came out unhurt even after the chopper broke up into three parts on landing".  
He then asked the cameraman to record the response of the crowd but when the journalist ignored his order, he went wild and slapped the cameraman.