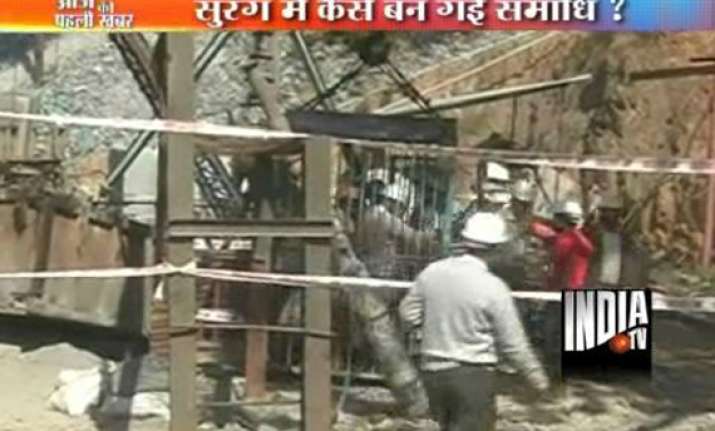 Udaipur, April 14 : Three labourers were killed and elven others were injured when a lift hurtled downwards to a depth of nearly 150 feet at the Devas water project here.  
There were 14 labourers inside the lift which was moving towards the deep tunnel, when it crashed.
One labourer died on the spot, while two others succumbed to injuries in hospital.  
Relatives and associates of the victims alleged negligence on the part of the company carrying out the project work at the site.  
The district administration has ordered an inquiry into the mishap, Pushpendra Singh Shaktawat, sub divisonal magistrate, Udaipur, said.  
Eyewitnesses said, the lift was built to carry a maximum of  five persons, and there were too many labourers inside it.