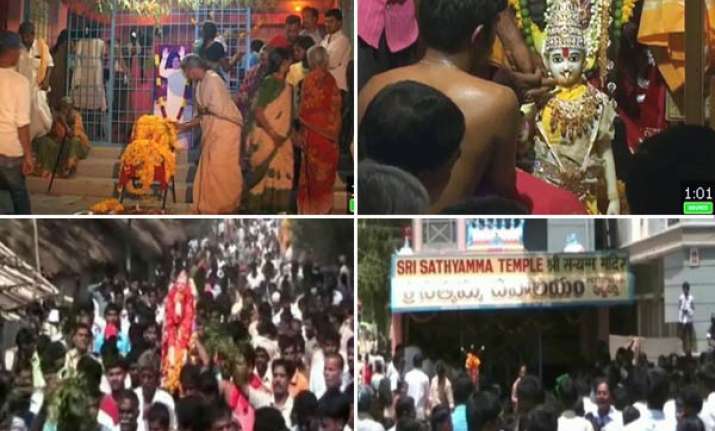 Puttaparthi, AP, April 7: Thousands of devotees of Sathya Sai Baba congregated here on Wednesday to pray for the spiritual leader's recovery, even as the guru battled for his life in the Sathya Sai Institute of Higher Medical Sciences. Sai Baba is presently on dialysis and life support systems.
 
HIndus and Muslims carrying candles and pictures of Sathya Sai Baba prayed for his health at the congregation held here, reports India TV reporter P Raghavan.
 
In another act of faith, villagers of Puttaparthi retrieved an old Kula Devi (family goddess) statute of Sathyamma which had been immersed two months back in the pond after installation of a new statue.
 
Villagers believe that the health of Sathya Sai Baba had deteriorated since then. To make amends, the villagers retrieved the immersed Sathyamma statute and reinstalled in the family goddess temple in the village.