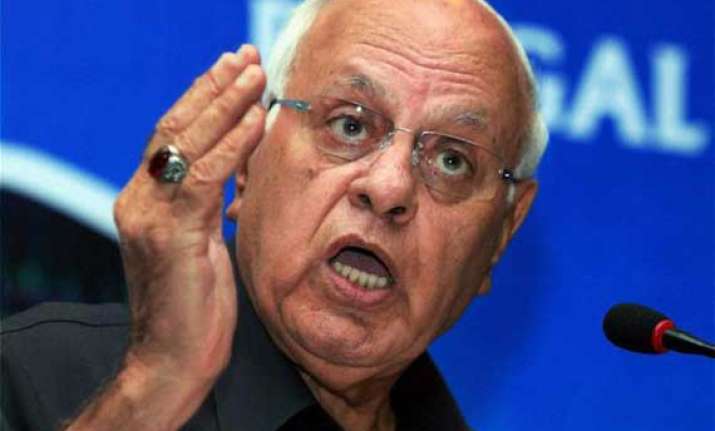 Srinagar/New Delhi: Union Minister and NC chief Farooq Abdullah today said those who vote for Narendra Modi should "drown" in the sea and also threatened that Kashmir will not remain with India if the country becomes communal.
The BJP hit back at Farooq for his remarks that communalism was not acceptable, saying that the country does not need a certificate from the Union minister to become secular.
As Farooq, the National Conference candidate from Srinagar arrived at the venue, an explosion was heard causing panic and sending security forces into a tizzy.  The explosion sounded like a grenade blast. However, police did not confirm it. The rally continued as people did not leave the venue.
"Pray to God to save us from communal forces so that we can move forward. India cannot become communal. If it becomes communal, then Kashmir will not remain with India. Communalism is not acceptable to Kashmiris," Abdullah told a poll rally at Khanyar in the old city of Srinagar.
The NC leader while taking a dig at Bihar BJP leader Giriraj Singh said, "they say those who do not vote for Modi should go to Pakistan. (I say) Those who vote for Modi should drown in the sea."