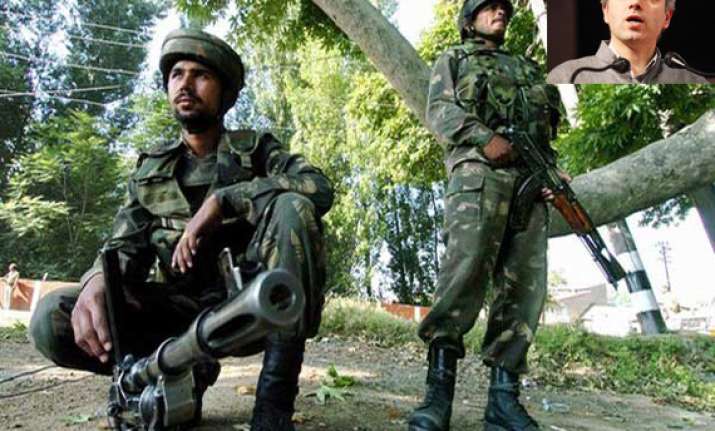 Kolkata, Jan 29; Jammu and Kashmir chief minister Omar Abdullah said on Saturday that the centre  should think with a cool head about the need to withdraw the Armed Forces Special Powers Act in some parts of Kashmir valley, where it is not needed.
 
Omar Abdullah had come here to take part in a debate in connection with Kolkata Book Fair.
 
He said  the ongoing issue  was that the need to conduct army operations is not  being felt in some areas of the Valley.
 
"It's an emotive issue. But I'm sure if thought of logically and with a cool head  it will be resolved".
 
Answering to a question Omar said, "Obviously I would like it to move fast.Everything has a lifetime.There are many issues in front of the Ministry  of Defence, right now there is one in court.
But I'm sure this will get it's due importance because it is a very important issue for J&K which is why I continue to press for it".