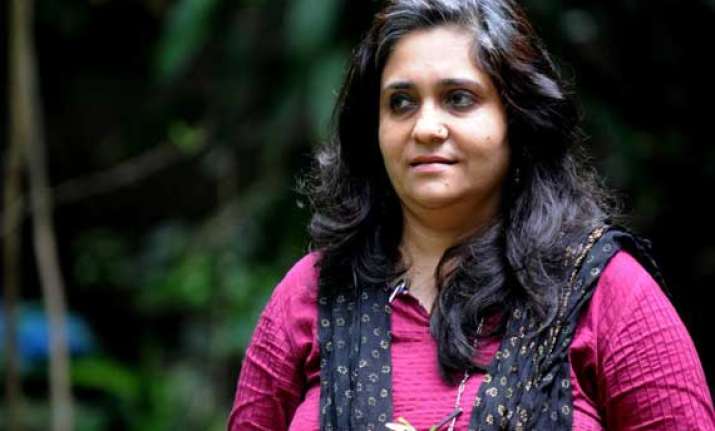 New Delhi: Social activist and journalist Teesta Setalvad on Friday caused a massive outrage in the social media over her posting a photoshopped picture on Twitter of Hindu Goddess Kali with the face of an Islamist fundamentalist.
The post spread like wildfire in social networking sites drawing ire of netizens whose religious sentiments were hurt and they begun a campaign to revoke the Padmashree awarded to the activist.
The petition against Teesta calls that, she should not be eligible for a prestigious award as Padmashree as she twitted a picture which depicts Maa Kali as an ISIS terrorist and compares her with the terrorist who recently butchered US journalist Late. James Foley.
The petition follows social media outrage after Setalvad posted and later deleted the controversial image comparing Hindu Gods/mythology to the ISIS.
Teesta is the secretary of Citizens for Justice and Peace (CJP) an organisation formed for fighting for justice for the victims of communal violence in the state of Gujarat in 2002.
Teesta Setalvad tweeted a picture that had a photoshopped image of Hindu Goddess Kali with the face of an Islamist fundamentalist. This was juxtaposed with the photo of an ISIS member about to behead American photojournalist James Foley on Friday, which created a outrage amongst the twitteraties and common people.
The reaction ranged from satirical critique to angry outburst against Teesta Setalvad.