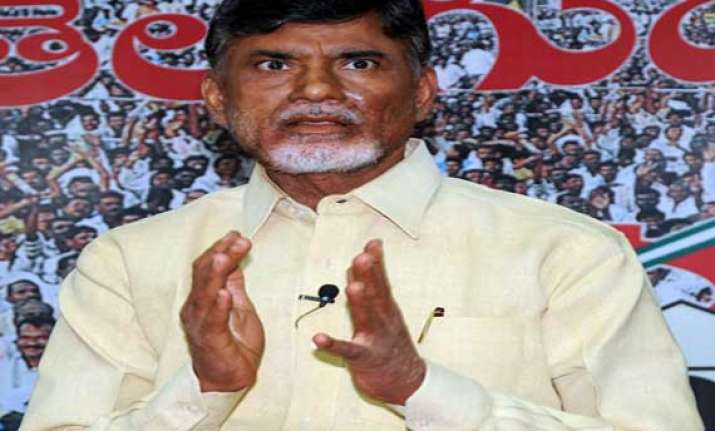 Hyderabad: The TDP would implement all the promises, including waiver of crop loans and loans to women self-help groups, it made during the recent general elections and also strive to build a corruption-free India, party president N Chandrababu Naidu said today.  
Telugu Desam would also emerge as a national party by the next general elections and contest not only in Andhra Pradesh and Telangana but also in other states, Naidu announced.  
Inaugurating the TDP's two-day annual conclave Mahanadu at Gandipet, 25-km from here, Chandrababu dedicated the recent electoral victory in (new) Andhra Pradesh to the rank and file saying the cadre was a priceless asset of the party.  
"Transforming AP into the number one state in the country is TDP's aim. Given the fact that the new state will start with a deficit budget of over Rs 17,000 crore, achieving the objective is no mean task.
"But with the support of the NDA government led by Prime Minister Narendra Modi and the co-operation of Telugu people, the TDP will make the impossible possible," he asserted, amidst thunderous applause by the party cadre. 
He exuded confidence that the Prime Minister would extend all help to AP as promised.