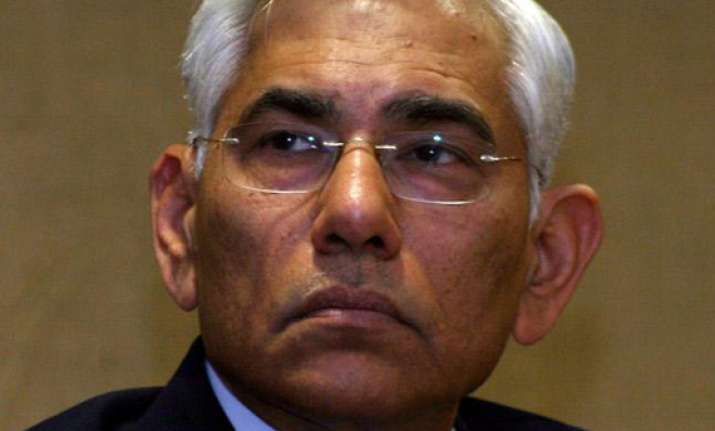 Mumbai, Mar 29: The Government auditor CAG on Wednesday sought more powers for the constitutional body and said the common man has all the right to know how his tax money is being spent.
"The legislature votes the Budget. The Budget is passed on to the executive, which implements it and expends that money.  Whether that money has been expended, where it was meant to be and since that money has been compulsorily taken away from our pockets through taxation, I think the man on the street deserves to know that if it was expended for the best possible objectives and also most efficiently done," Comptroller and Auditor General Vinod Rai said.
He was addressing an award function organised by 'Business Standard' here this evening.
To a question from Business Standard Chairman T N Ninan whether the CAG is getting cooperation from various government departments when he audits their performances annually, Rai said though they are cooperative, the issue is about timing.  
"I often say the auditor is not given the powers which a man on the street has. It means, if today a common man has a question to be asked to the government he can do that through the RTI, and the government, including CAG, has to reply in 30 days. But there is no timeframe fixed in which we must get the response if we ask (from departments)," Rai rued.
Defending CAG's various observations which were criticised by a section in the Government as interference in its policy decisions, Rai said, "Invariably CAG starts with a basic premise that policy formulation is the sole prerogative of the government. It is only during implementation of the policy when we come into the picture."
Addressing the gathering, Chief Election Commissioner SY Quraishi defended the strict implementation of the model code of conduct, saying "a government which has been in power for four years and 11 months does not have those bright ideas, and all those bright ideas (sops to voters) strike them right before the elections."
"Our instructions are very clear: all the ongoing schemes should go on. The only thing disallowed is no new scheme or promises," the CEC added.