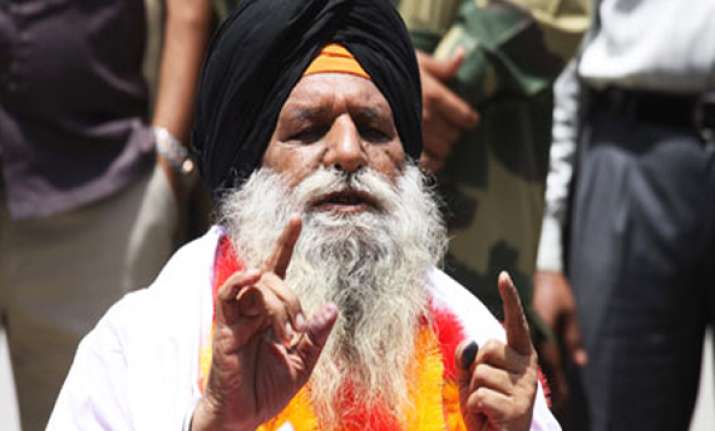 Phidde(Punjab), Jun 30:
Surjeet Singh, the Indian who was recently released from a Pakistani jail, today claimed he was lured into spy job by a BSF Inspector in 1968.     
He told reporters here that he accepted the offer and visited Pakistan 80-85 times to bring vital information.
Singh said he also managed to get a fake identity card as Anwar when he was on spying job in Pakistan.  
He also claimed to have made three friends who were clerks in Pakistan Army office. However, he was arrested in February 1982 by Pakistan Army.
Singh accused Indian government of ignoring him and his family.
He claimed he "sacrificed" his life for the country by working as an intelligence agent and gathered vital information for Indian authorities.
"It is unfortunate that despite being aware of all the facts, Indian government did not bother about me or my family when I was languishing in a jail in Pakistan," he said.  
Union Home Secretary Raj Kumar Singh had yesterday said it was "completely wrong" to say that Surjeet Singh was sent by Indian intelligence agencies for espionage in Pakistan.
In reply to a question, Surjeet Singh said there are 20 other Punjab-based prisoners lodged in Lahore's Kot Lakhpat jail.
Out of these, ten had become mentally "disturbed", he said.