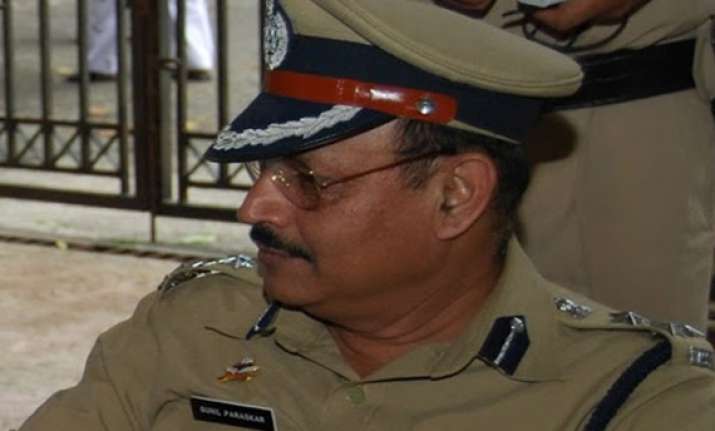 Mumbai: Senior IPS officer Sunil Paraskar, accused of rape and molestation by a model-turned-actress, was today grilled for over an hour, a day before his anticipatory bail application is to come up before a court here.  
The DIG Paraskar was called for questioning for the second time by the investigating officer Kala Gavit, Assistant Police Commissioner. He had been grilled on Monday for nearly four hours when he denied the charges levelled against him.  "Paraskar's supplementary statement was recorded today," said Sadanand Date, Joint Police Commissioner (Crime) but refused to share further details.
According to police sources, Paraskar was questioned today after some fresh details emerged during the course of probe so far.
The victim's two mobile phones were seized and sent for forensic analysis, said another police officer adding that, "Paraskar has also been asked to share his mobile phone. He is likely to submit his phone to us soon. He also stated that he would submit some evidence in his defence."
Specifically asked if Paraskar's anticipatory bail application would be opposed by the investigators, Crime Branch Chief Date said, "We will brief Mumbai Police Commissioner Rakesh Maria about the probe details and then decide the next course of action. We are also meeting a government pleader in this matter."
Following a complaint by the 25-year-old model, Paraskar was booked under IPC sections 376(2)(rape by a police officer), 376 C (intercourse by superintendent of jail, remand home, etc) and 354 (D) (stalking which interferes with the mental peace of a person or causes distress, fear of violence or alarm) at Malwani Police Station on July 23.  Paraskar, Deputy Inspector General (Protection of Civil Rights Units), is at present posted at the Maharashtra Police Headquarters.
The investigators have identified two places - a bungalow in Madh Island in suburban Mumbai and a flat in neighbouring Navi Mumbai—where the alleged incidents took place.  57-year-old Paraskar had on last Friday filed an anticipatory bail application before the Sessions court here which granted him interim protection till July 31.