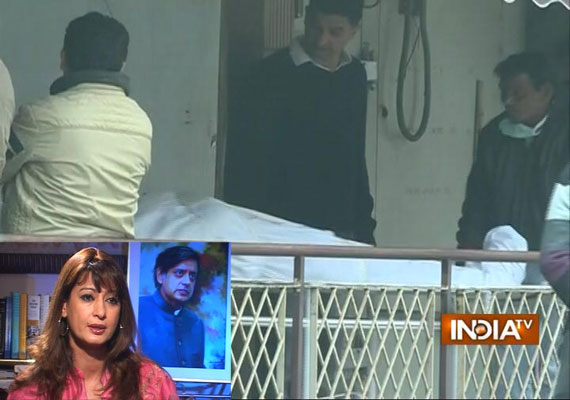 New Delhi: The body of Sunanda Pushkar, wife of Union minister Shashi Tharoor, was on Saturday shifted to the AIIMS for postmortem as police continued to probe various angles including suicide in the case.
A panel of doctors here is carrying out the post-mortem. A preliminary report is expected to be submitted later in the day.
Most of Sunanda's  relatives were present at AIIMS.They have requested the doctors to start postmortem as soon as possible, so that the funeral rites could be completed today itself.
Pushkar, who was upset over an alleged extra-marital affair between her minister husband Shashi Tharoor and a Pakistani journalist, was found dead in a five-star  hotel on Friday night.
Sunanda Pushkar's cremation will be held at Delhi's Lodhi Road crematorium today at around 5:30 pm.
Also Read: Mehr Tarar, the Pakistani journalist in eye of storm (watch pic)