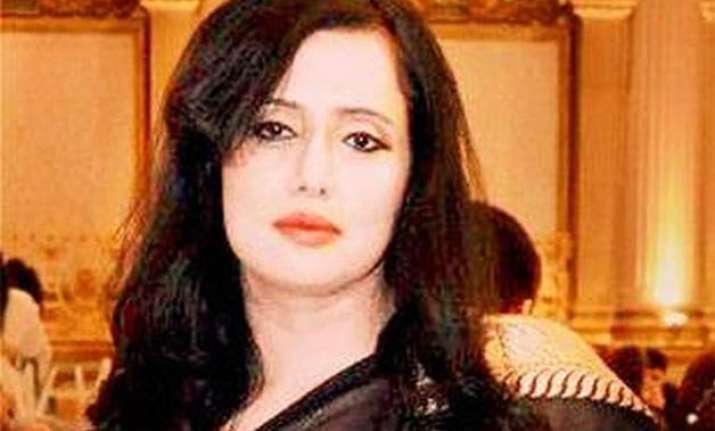 New Delhi: Delhi Police Commissioner BS Bassi has said that Pakistani Journalist Mehr Tarar may soon be quizzed in connection with the Sunanda Pushkar murder case. "We will talk to Mehr Tarar as she is the relevant person in the case," Bassi said on Thursday.
Tarar's friendship with Tharoor had reportedly led to a row between Tharoor and Pushkar. The police commissioner has also said that Delhi Police has asked Federal Bureau of Investigation (FBI) to speed up the process of sending the viscera report and are waiting for a formal report from their side.
Meanwhile Mehr Tarar has said she won't travel to India for question and in its place the representatives from the investigating agency will have to come to Pakistan. "I am ready to for any investigation. They are most welcome to ask me question. I am always ready. I am not ready to come to India but they can come to Lahore," said Tarar.
52-year-old Sunanda was found dead in a 5-star hotel in South Delhi on the night of January 17 last year, a day after her Twitter spat with Tarar over an alleged affair with Tharoor. She was married to Tharoor for a little less than four years.
It was the third marriage for both. Before her death, Pushkar had publicly accused Tharoor of having an affair with a Pakistani journalist, Mehr Tarar.
Initially, her death was debated as a possible suicide for months, and it was only this month, that a murder theory began to be considered seriously after doctors at the All India Institute of Medical Sciences (AIIMS) maintained that her demise was unnatural.Delhi Police constituted a Special Investigation Team (SIT) after registering a murder case against unknown people on January 1.
The SIT probing the case has so far questioned at least 15 people, including Tharoor, his staff members, close friends of the couple and the staff of Leela Palace hotel where Pushkar was found dead.
Delhi Police has also stated that if required Shashi Tharoor may be quizzed again in connection with the Sunanda's murder mystery.
Meanwhile Mehr Tarar has tweeted "No comments. And that is my only comment."