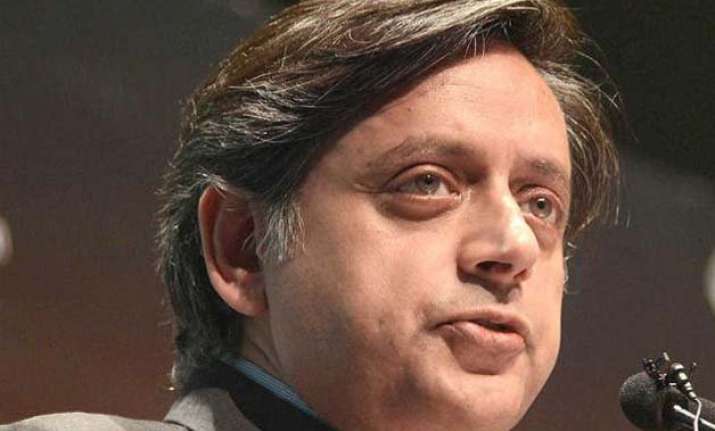 New Delhi: In a statement to the Delhi Police, Congress MP Shashi Tharoor admitted that his wife Sunanda and he did indeed have a tiff before her death owing to a misunderstanding.  But that was later 'cleared'. Tharoor also added they led a happy married life.
In his statement to the police he said that Sunanda was largely dependent on Alprax as she was suffering from Insomnia and had not been eating for the past two days.
This statement was recorded a day after Sunanda's mysterious death on January 19, last year.
The statement read, "Our married life was very happy and some small misunderstanding was cleared… We had a minor argument during which she raised her voice but… she became calm and we continued talking."
Pushkar had difficulty sleeping at night and was suffering from insomnia… She was dependent on Alprax to sleep. She was not eating for the last two days. She had mushroom soup on January 16 and lunch from my own hands. She also had coconut water and had a vomiting sensation when she was talking about food."
Further on in the statement Tharoor went on to descried how he found her dead.
He said that he entered the hotel room saying "Darling, how are you feeling?" but when he did not get any response he found it unnatural of Sunanda and went to check on her. It was then that he saw her body cold.
He also mentioned that his wife was admitted in a hospital in Kerala just two days before her death due to suspected Lupus.
He said, "On the morning of January 12, she was admitted to KIMS… thorough check-up of suspected Lupus and other ailments. She was discharged on 14th afternoon and asked to come back after a week after the test results. We flew back to Delhi on the 15th and she checked into a hotel as there was painting work going on at our house."
This statement of Tharoor has come days after the police had filed a case of murder and asked him to join the investigation.
Recently, his domestic help, Narain Singh also told in his statement to police that the couple's family friend, Sunil Trakru, had visited the hotel two days before Sunanda's death.