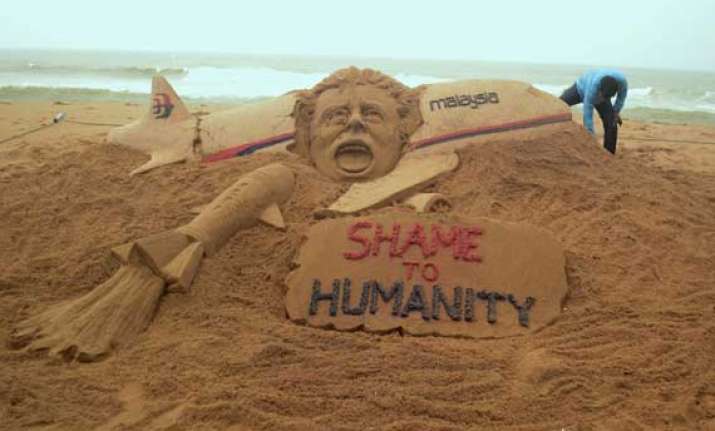 Bhubaneswar: Noted sand artist Sudarsan Pattnaik Friday paid tribute to the passengers and crew members of Malaysia Airlines flight MH17 that crashed in Ukraine, by creating a sand sculpture in Odisha.
Pattnaik said he created an image of the Malaysian jetliner and a missile on the beach of his home town Puri, 56 km from here, using about six tonnes of sand.
A large number of students and tourists visited the sculpture and placed floral tributes near it, 37-year-old Pattnaik told IANS.
Flight MH17, a Boeing 777, crashed in the conflict-hit Donetsk region of eastern Ukraine en route from Amsterdam to Kuala Lumpur Thursday afternoon, killing all 283 passengers and 15 crew members on board.