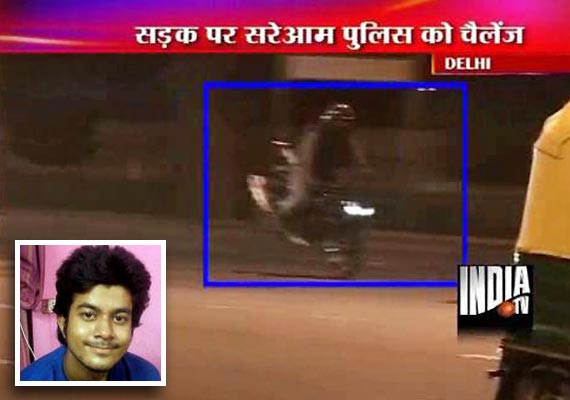 New Delhi, July 29: Puneet Sharma, the injured stunt biker whose pillion rider was shot dead Sunday in the heart of Delhi, is likely to be arrested, police said Monday.
Hit by a bullet fired by the police in an attempt to puncture the tyre of the bike, Sharma was injured and rushed to a hospital, where he is recuperating.
"Sharma, who has been named in the first information report (FIR) can be arrested today (Monday)," the police official said.
The police also said that they are waiting for the post-mortem examination report of Karan Pandey.
The Sunday night killing took place amid an ongoing police crackdown on night-time stunt biking when young men zoom down wide roads of New Delhi at great speed, putting lives of pedestrians and other motorists at risk.
According to police, most stunt motorcyclists in Delhi are aged up to 25 years. After speeding on the roads at night, they return home. Some of them have been accused of assaulting policemen and harassing women.
Twelve people have been arrested and seven cases registered in the crackdown on stunt biking in central Delhi launched in June, police said.