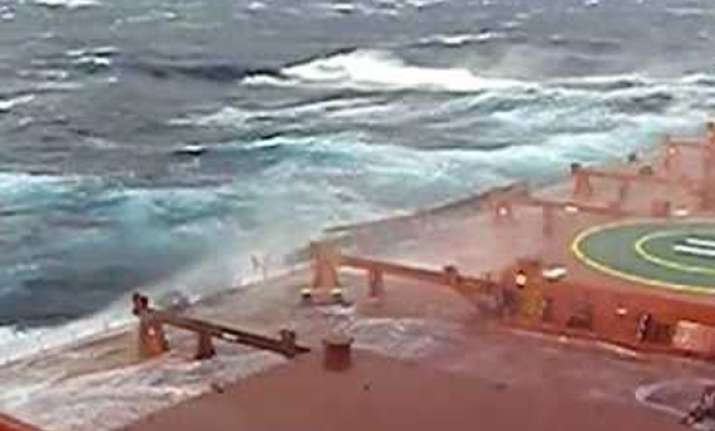 New Delhi, Jun 19: The advance of south-west monsoon, crucial for India's agri-economy, is likely to slow down under the influence of an atmospheric depression in the South China Sea but expected to pick up steam over the weekend.
Monsoon today covered parts of Chhattisgarh, Odisha, West Bengal, Sikkim, Jharkhand and Bihar and the weather office said conditions were favourable for its further advance.  Weather scientists admitted that there would be "some slowing down" of monsoon under the impact of atmospheric depression 'Talim' which was expected to intensify into a typhoon and suck up the moisture feeding the monsoonal flows.  
"The influence of Talim will last for 2-3 days. It will not kill the monsoon," India Meteorological Department (IMD) Director General L S Rathore said.
IMD officials said they still stuck to their April forecast of normal monsoon with a seasonal rainfall 99 per cent of the long period average.
Talim had developed in the wake of typhoon Guchol that was formed in the region last week and has now moved into Japan.
Meanwhile, good rains in the past few days have reduced the monsoon deficiency to 25 per cent for the period June 1 to 19, down from 50 per cent last week.
"A couple of good spells will further reduce the deficiency," weather scientists said.
Monsoon has been deficient in most parts of peninsular India and some parts of Central
India.  Since the onset, the country as a whole has received 63.9 mm rainfall as against the normal of 84.7 mm for the period of June 1-19.