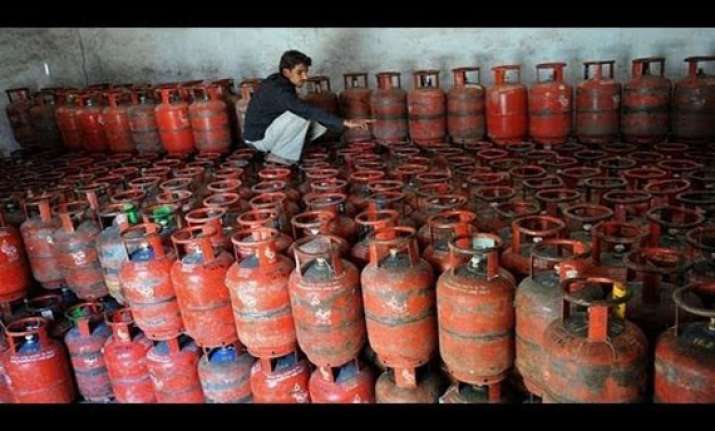 New Delhi, Dec 11: The Election Commission today asked the Petroleum Minister and the Petroleum Secretary to refrain from any move to hike the number of LPG cylinders from six to nine in view of the ongoing Gujarat elections.
The Commissioner has sent letters to the Petroleum Minister Veerappa Moily and Petroleum Secretary saying that it was "taking strong exception" to the government's move to hike the number of subsdized LPG cylinders.
The letter addressed to Veerappa Moily says: "The Commission has come across media reports this afternoon which quoted you saying that the supply of subsidized cylinders to each household is being raised by the central government from the present level of six cylinders to nine cylinders in a year.
"As you are aware, election process to the legislative assemblies of the States of Gujarat and Himachal Pradesh is currently on and the Model Code of Conduct is in operation.
"The Commission has taken strong exception to your aforesaid announcement when the first phase of polling in the State of Gujarat is only two days away.  The Commission has desired that you explain your above action at this juncture.
"The Commission has already directed Secretary, Petroleum to stop forthwith any move to raise the cap on the supply of subsidized gas cylinders.  At the same time, the Commission desires that your explanation in this matter should reach the Commission by 11:00 AM tomorrow (Wednesday).  Sd/- Harabans Singh, Secretary"
The second letter addressed to the Petroleum Secretary says: "....Commission directs that move for the reported increase in supply of subsidized gas cylinders, if any, must be stopped forthwith under confirmation to the Commission"