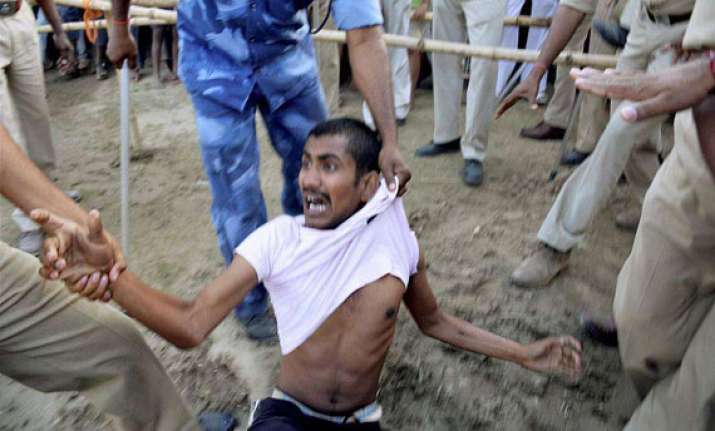 Bihar Sharif: Protesters today threw stones and chappals at Bihar Chief Minister Nitish Kumar during election rallies in two separate places in Nalanda district.
The protesters at a JD(U) election rally in the Chief Minister's home turf of Nalanda pelted stones at him protesting against the government's failure in providing basic amenities like electricity and roads in the area.
No one has been arrested in this connection yet.
Later in Khusrupur, protesters hurled 'chappals' at Kumar when he was boarding a helicopter after addressing another rally in favour of party candidate from Patna Sahib seat Gopal Prasad Sinha.
The police have detained one person in this connection.
The Chief Minister described both incidents as a part of "conspiracy" by rivals.