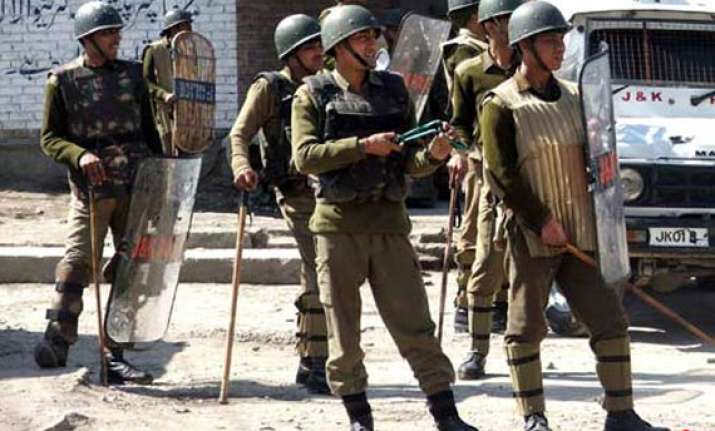 Srinagar, August 28:   Over 300 motorcycle-borne stone pelters attacked a police station  in Srinagar, injuring six policemen. Over 70 attackers were arrested and 10 bikes were seized during the clashes, which lasted for five hours, police said Sunday.

As Muslims throughout the Kashmir Valley prayed in mosques to observe 'Shab-e-Qadr'—the holiest night according to the Muslim calendar—the stone pelters attacked a police station Saturday night, trying to re-enact the unrest witnessed here last year.

As security forces were busy facilitating the smooth conduct of prayers at various mosques in the city, the men attacked the old city's Nowhatta police station, a police statement said here.

"They tossed two petrol bombs on police. Six policemen were injured, two of them seriously," the statement said.

A senior police officer said: "The stone pelters have of late been using motorcycles."

"The typical practice is that such bikes carry three people—one rides the bike, the man in the middle has stones in his lap and the one at the back hurls them at the security forces... they move at a menacing speed," he said.

It must be recalled that during last year's summer unrest, Nowhatta police station in Srinagar city had been one of the main targets of protesters.

Police stations, public property and security forces were the main targets of unruly mobs in the valley last year, resulting in bloody clashes between mobs and security forces in which over 100 people were killed.