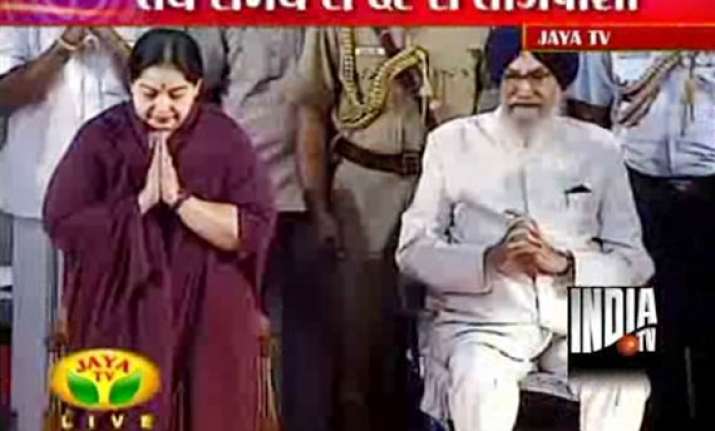 Chennai, May 16: Tamil Nadu's new chief minister J Jayalalithaa entered the Madra University Convocation Hall a good five minutes before the appointed time of 12:15 pm for the swearing-in, but she had to look at her watch at least ten times before Governor Surjit Singh Barnala made his appearance.
 
Jayalalithaa, in consultation with her astrologers, had fixed the time of swearing-in at 12:15 pm because of the Abhijit Mahurat, considered the most auspicious for the day, but the Governor was yet to arrive. 
 
The chief minister-designate looked at her watch at least ten times before the Governor came in a wheelchair with his retinue.
 
All the 33 ministers were hurriedly called to shake hands with the Governor, and by the time Jayalalithaa proceeded to the podium to take her oath it was 12:45 pm, just in time for the Abhijit mahurat to end.
 
Astrologers point out that during the Abhijit mahurat on Monday, the Mesha rashi was in the navamsa in the Sinha lagna, and by 1 pm it was Mithun in the navamsa, not considered appropriate for auspicious occasions. This could cause health and other problems, they point out.