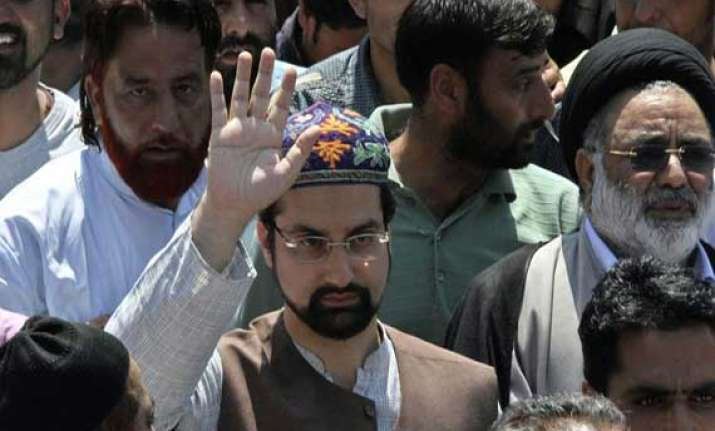 Srinagar: Normal life was affected here Friday due to restrictions in some parts of this Jammu and Kashmir summer capital and a spontaneous shutdown in other parts of the city amid separatist plans to hold a rally here.
Restrictions were imposed in Rainawari, Khanyar, Nowhatta, M.R. Gunj and Safa Kadal areas here to prevent a rally called by the moderate Hurriyat group headed by Mirwaiz Umer Farooq to celebrate 50 years of creation of Awami Action Committee (AAC).
The movement of traffic was affected in Srinagar and shops, educational institutes, banks and post offices remained closed. Also, a spontaneous shutdown in the uptown areas of the city also affected life here.
Authorities deployed contingents of local police and paramilitary Central Reserve Police Force (CRPF) in full riot gear.
The passage to Mughal Gardens in Srinagar and other places of tourist attraction like Pahalgam, Gulmarg and Sonamarg, however, remained unaffected as scores of vehicles with tourists plied on highways and roads in the Kashmir Valley.
Traffic on the Srinagar-Jammu highway moved normally and government offices in areas where no restrictions had been imposed also functioned normally.
The AAC committee was formed in 1964 by late Mirwaiz Muhammad Farooq during the Holy Relic agitation following the theft of the Prophet's Relic from the Hazratbal Shrine in 1963.