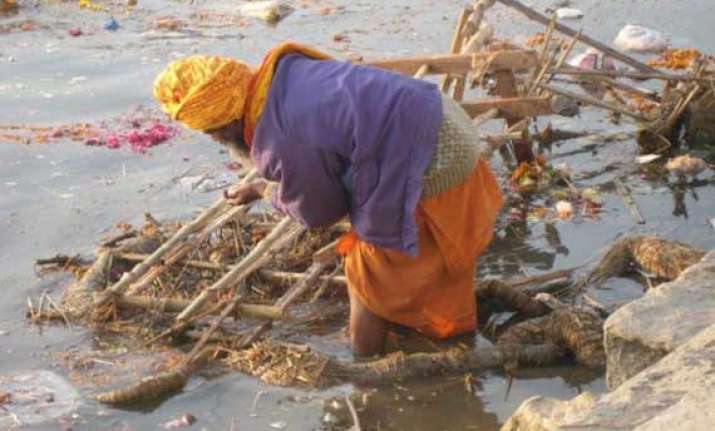 New Delhi: All those spitting or throwing garbage in river Ganga beware! The union water resources ministry is reportedly mulling over a proposal to make it a punishable offence including fine and imprisonment.
As per the proposal person can face three days in jail or a fine of Rs10,000 for spitting or dumping waste into Ganga river.
Sources say the Central government is looking at up to 3 days in jail or a fine of Rs 10,000 for spitting or dumping waste into the Ganga.
However, Ministry of Water Resources and cleaning up of Ganga issued a statement saying, "No directive has been issued by the Minister".
Cleaning of Ganga was one of prime minister Narendra Modi's main election promises during Lok Sabha elections.
The intent was visible when Modi appointed Uma Bharti, MP from Jhansi in Uttar Pradesh, minister for Ganga Rejuvenation.
Last week, Minister of Uma Bharti said, "We will be incorporating ideas as and when required. Ganga is on our top priority. It is not that we are not prioritising other rivers but we will have to create a model first which can be replicated elsewhere."