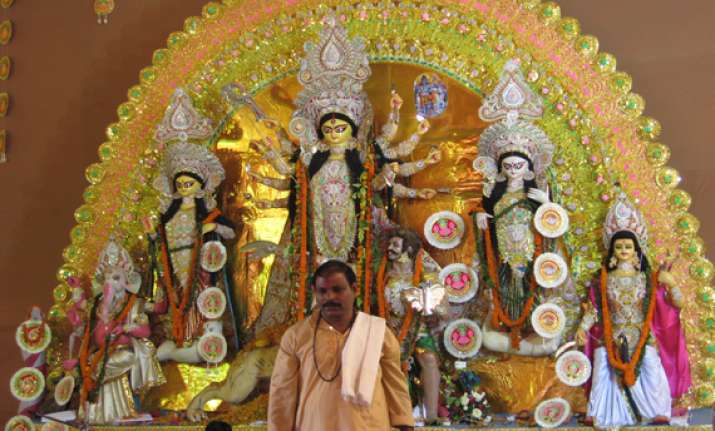 Kolkata: People from all walks of life, including celebrities, relished community feasts at marquees and visited friends and relatives Sunday here on Mahanavami, the fourth day of Durga Puja.
Donning their best attires, people hit the streets despite occasional drizzle to savour every moment of the puja spirit.
Devotees thronged puja pandals in large numbers, and visited friends and relatives.
Former Indian cricket team captain Sourav Ganguly joined visited a few puja marquees.
"For me Durja Puja is the grandest festival and these few days are memorable and enjoyable for Bengalis all across the world," Ganguly said while visiting a puja venue in north Kolkata.
Two people were electrocuted in Burdwan district after a puja marquee collapsed following heavy rains and a storm.
The main puja for Mahanavami or the ninth lunar day began after the end of Sandhi Puja held at the confluence of Mahaashtami (eighth lunar day) and Mahanavami.
As per Hindu mythology, Goddess Durga killed demons Chando and Mundo at the confluence of Maha Ashtami and Mahanavami.