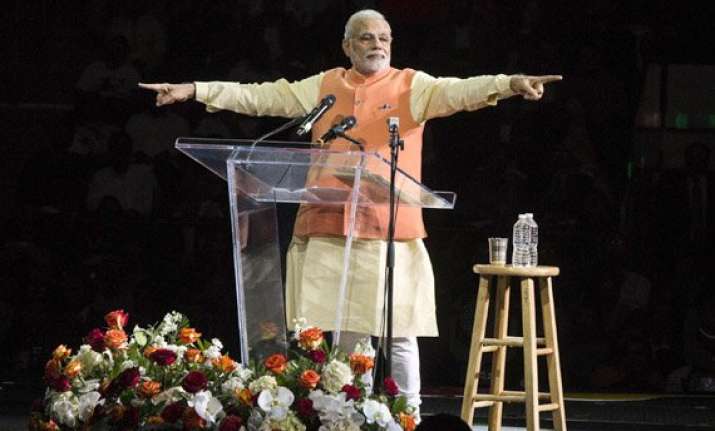 New Delhi: Prime Minister Narendra Modi Friday said specially-abled children are the responsibility of society.
Sharing his thoughts with the nation in his first such address, titled 'Man ki baat', the prime minister said one Gautam Pal wrote to him that municipal corporations and panchayats should have programmes for specially-abled children.
"Specially-abled children are the responsibility of the whole society. God may have chosen that family, but that child is the responsibility of the nation," Modi said.
Modi recalled that during his tenure in Gujarat as the chief minister, children from the state had won medals at Special Olympics in Athens.
"I called those children to my home and spent two hours with them. It was a very inspiring incident of my life," the prime minister said.
"I was so emotionally touched that I used to organise Olympics for specially-abled children in Gujarat. They and their parents would be there...And the atmosphere of confidence was there," he said.