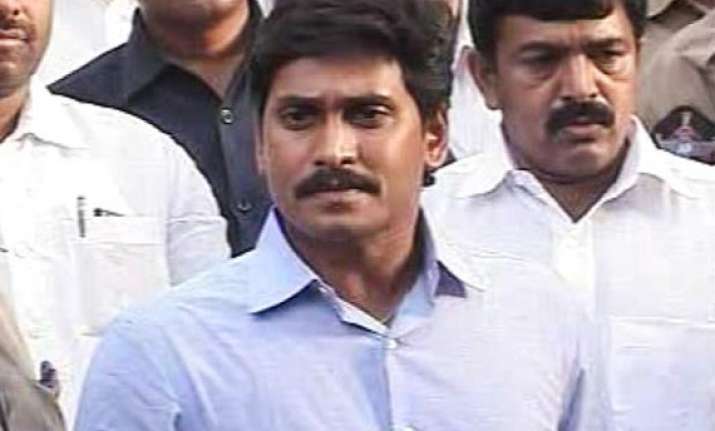 Hyderabad, June 1: A special CBI court on Friday dismissed the bail plea of YSR Congress Party Chief Y.S. Jaganmohan Reddy, who was arrested in connection with a disproportionate assets case.
The Principal Special Court for CBI cases in its orders upheld the contention of the investigating agency that the petitioner (Mr. Reddy) may tamper with evidence.
Earlier, strongly opposing Mr. Reddy's bail plea, CBI senior counsel Ashok Bhan had on Thursday alleged, "This is a case of a handful of white-collar criminals who are trying to subvert the Constitution.
"He is among the over 100 MPs, who are facing various criminal charges and just because that he is a party president, he cannot claim bail," Mr. Bhan contended and alleged that funds were funnelled through hawala transactions and brought back into his businesses as investments.
"Land of poor was given to big people in the name of SEZs. Money swindled in a conspiracy which was taken and given for a song to corporates," the CBI counsel argued.
"He misused power by influencing his father (late Y.S. Rajasekhara Reddy, former Chief Minister of Andhra Pradesh)," Mr. Bhan further contended.