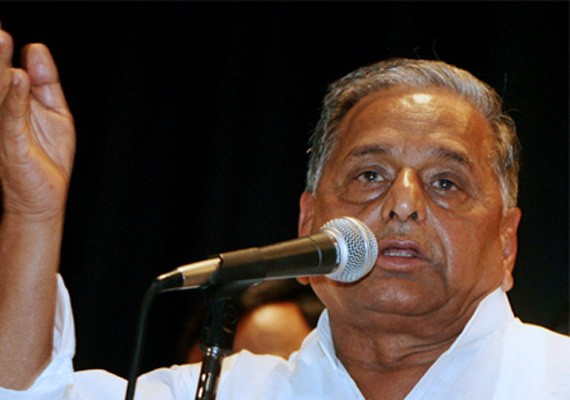 Bhadohi, UP, Feb 12: Samajwadi Party supremo Mulayam Singh Yadav today said if his party came to power in Uttar Pradesh, SP leader Vijay Mishra would be released from Meerut jail where he is lodged for allegedly conspiring a bomb attack on a state minister.

He will be out of jail and those who had conspired against him would be inside, Yadav said while addressing an election meeting in favour of Mishra, who is contesting from the Gyanpur assembly seat from jail.

Mishra is lodged in jail for allegedly conspiring a bomb attack on BSP minister Nand Gopal Gupta Nandi in Allahabad on July 12, 2010 last year. The blast had killed two persons including a journalist and left the minister seriously injured.

Yadav accused the BSP government of doing nothing in the past five years except for getting fake cases lodged against party workers.

About reservation to backward Muslims, Yadav said his party was not making any election promise in this regard and if Centre failed to act and if his party was voted to power, it would take a decision in this regard.