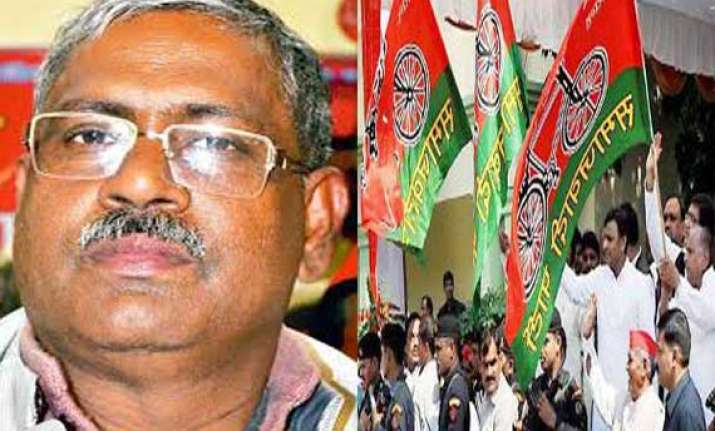 Allahabad: In a bizarre incident, an MLA of the ruling Samajwadi Party in Uttar Pradesh allegedly barged into the office of a government official here and forced him to sign a document against his wishes.
Ajay Bharti, MLA from Bara constituency, allegedly forced Project Director Vijay Kumar Srivastava yesterday to sign a file relating to a grant of Rs 10 lakh.
The grant was made by former BSP MP from Jaunpur, Dhananjay Singh for a degree college in Jasra Block that falls in Bharti's constituency.
"The MLA insisted that the file be approved and forwarded immediately as the matter had been pending for more than a year.
"I said that it has been less than a month since I assumed charge and would expeditiously send the file to the Chief Development Officer (CDO) for approval.
"However, the MLA and his supporters grew angry, prevented me from going out of my cabin for an hour, and left only after I put my signature on the file," Srivastava told reporters.
Srivastava, however added, "My signature does not mean that the file has cleared all hurdles. The rules say that the file must be approved by the CDO."
Meanwhile, MLA Bharti defended himself, saying, "The file needed to be cleared within a week else the cheque would have lapsed. There was no illegality in the Project Director putting his signature without seeking approval from anywhere."
The MLA also denied allegations of misbehaving with the Project Director.
"We only persuaded him and he acted only after seeing reason," the MLA added.