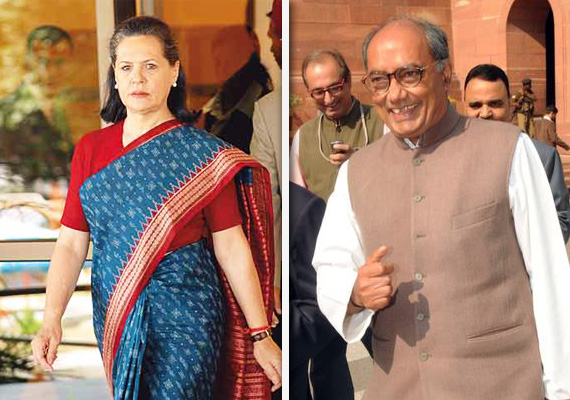 Lucknow, Feb 10: Congress general secretary Digvijay Singh today rejected Law Minister Salman Khurshid's claim that Batla House encounter picture brought tears into the eyes of Congress president Sonia Gandhi. 

While addressing an election meeting in Azamgarh on Thrusday, Law Minister Salman Khurshid had said that the pictures of encounter brought tears into the eyes of his party president, who asked him not to show her the pictures.




Khurshid also told the rally that the government was ready to get the encounter probed by a judicial commission, but since the elections were on, it decided to defer the decision.

But, party leader Digvijay Singh said: "Soniaji never cried. These are Salman Khurshid's words."

Atif Amin and Mohammed Sajid, two residents of Azamgarh said to be Indian Mujahideen militants were killed in the encounter alongwith Delhi Police inspector Mahesh Chand Sharma in the Batla House encounter.




There had been protests in Azamgarh over this encounter with locals saying that the encounter was stage-managed, but Delhi Police and Home Minister P Chidambaram have rubbished these allegations.

Later, while reaching Farrukhabad from Azamgarh, Salman Khurshid retracted his statement saying: "How can I talk about my leader like this? Yes, she was emotional, she told use to meet the PM for legal action."




On his part, Digvijay Singh said, most of the bullets hit the two youths in their heads. "Normally, such things do not happen in an encounter", he added.

Congress leader from Okhla Parvez Hashmi rejected Khurshid's contention that there were tears in Soniaji's eyes. "No, we had met her alongwith Divijay Singhji. There was no such thing. She promised us to take legal action."