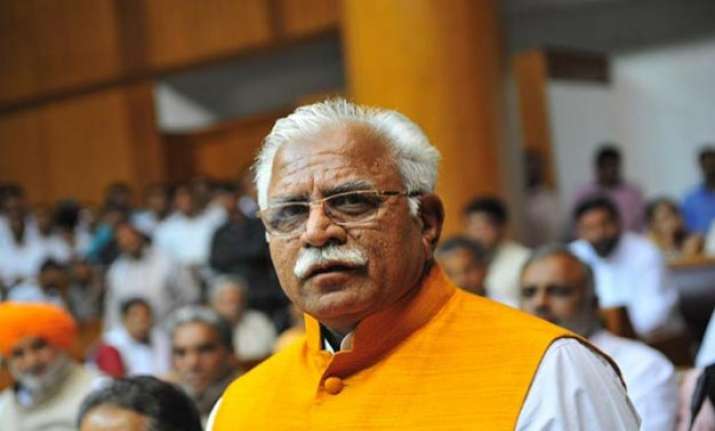 Chandigarh:  Haryana Chief Minister Manohar Lal Khattar today said the state government will soon open skill development institutes for those who could not get education and remained illiterate but have inherited skills.  
The Chief Minister stated this while speaking at the 'Saksharta Karyakram'-2015 organized by Bharat Vikas Parishad at Tagore theatre here today.
He also announced that land would be provided for setting up of a 200-bedded hospital by Bharat Vikas Parishad at Panchkula.
He said Prime Minsiter Narendra Modi has given the dictum 'Padhe Bharat-Badhe Bharat' as per which there would be no development without education.
Khattar expressed concern over the pass percentage in Class 10 and 12 exams at 48 and 54 per cent respectively, saying the state government would soon train teachers so as to provide the students with quality education.  
Besides this, moral education would also be provided by teaching verses of holy 'Gita' and other scriptures or literature, which would also be included in the syllabus.