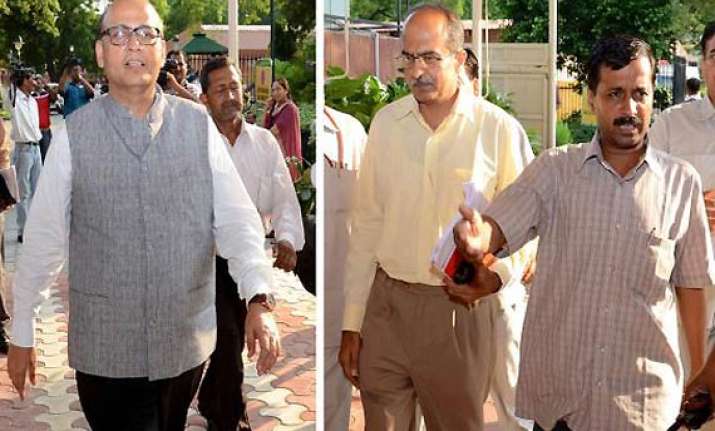 New Delhi, Dec 10: Accusing Team Anna of "practising an extreme form of intolerance", Abhishek Singhvi, Chairman of the Parliamentary panel on Lokpal, said attacking those who do not agree with their view is a negation of democracy.

"None of this is surprising. As usual and true to form Team Anna is practising an extreme form of intolerance, namely those who do not agree 100 per cent with their view must be condemned with personal attack and vilification," Singvi told PTI.

He said this is a "negation of democracy" itself because Team Anna has decided that "no one in the nation, be it Parliamentary Committee, Parliament or the Cabinet, can ever disagree with them."

"This is most unfortunate and regrettable," said Singhvi who is also an eminent lawyer and spokesperson of Congress.

His remarks came close on the heels of Anna Hazare's attack on the Committee for its "weak report" on the eve of his day-long fast.

Hazare has said Government has "cheated" the entire country and that he will carry on his campaignagainst UPA till next Lok Sabha elections to create awareness.