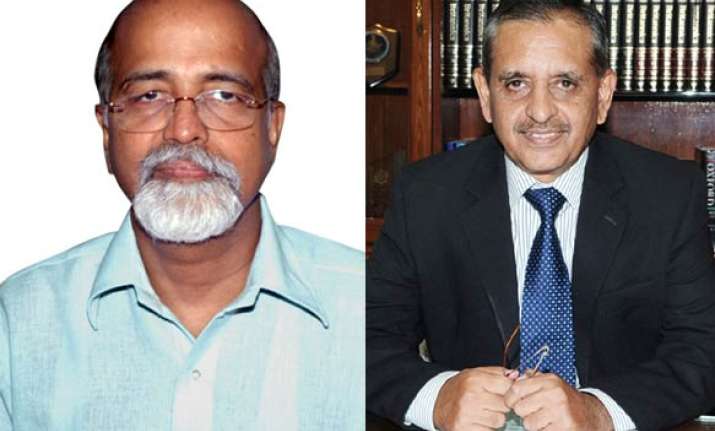 For how long should a citizen wait for information in a case which is pending for more than 23 years, Chief Information Commissioner Satyananda Mishra on Wednesday asked while slamming the Central Bureau of Investigation for withholding information in the Bofors pay-offs scam.
The case related to an RTI application seeking to know the reasons for filing case withdrawal application against one of the prime accused, Italian Businessman Ottavio Quattrocchi, in the Delhi high court.
RTI applicant Ajay Agrawal had also wanted to know from the CBI about the brief given to the then Additional Solicitor General B Dutta who went to London in 2005 for de-freezing accounts of Quattrocchi and under whose orders he visited the United Kingdom.
The CBI said disclosure of these details could adversely affect its prosecution and the information should be withheld as per provisions of the RTI Act.
"How can giving reasons for filing withdrawal application in the court have any bearing on the case...You yourself (CBI) have said in the court that you don't want to pursue the case. You have made your desire to drop proceedings public," Mishra asked the CBI.
Rajiv Sharma, a CBI official representing the agency, said the court is yet to decide on the withdrawal application and the details on the reasons sought by the applicant contain the strength and weaknesses of the case.  
If CBI's position is not accepted by the court, the weaknesses of the case can be exploited by the accused to "weaken our prosecution," he said.
"For how long should a case be pending or the prosecution be continuing after which a resident of India can exercise the Right to Information? This case has been pending for last 23 years. By your (CBI) admission you are saying that you want to withdraw the case because you are not able to get that man," Mishra said.
Mishra also asked the CBI why it was withholding the details of the brief given to B Dutta.
"Not all the queries relate to prosecution. For example the visit of Dutta...What was Dutta's brief and what did Mr Dutta told the court, already being available in public, can have any effect of prosecution?" he asked.  
"At every stage you are saying every information is part of prosecution... If account of accused is defrozen with the consent of prosecution, does anybody need any information? In fact assumption is quite clear that prosecution itself agreed for the de-freezing of account," Mishra said.
The CBI said regarding Dutta's brief that some information was collected from Sweden, the United Kingdom and Switzerland which cannot be made public because of the confidentiality agreement signed by Indian government with these countries.
Mishra also sought to know from the CBI if any court has restricted the agency from making information public in the case to which it replied in the negative. The decision was reserved and both parties were given time to file further submissions. PTI