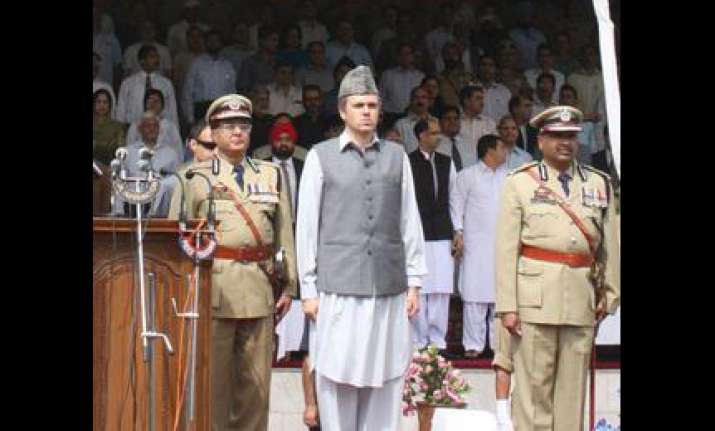 Srinagar: Jammu Kashmir Chief Omar Abdullah is the latest victim of "shoe protest" which all started when an Iraqi journalist flung a shoe at US President George W Bush.  
Like all the previous shoe protests which has captured the imagination of people, the footwear flung at Omar during the Independence Day function by a suspended police head constable today too missed the 'target' and the protester ended up being taken into the custody by the police.
Bush ducked in time when a journalist hurled his shoe at a press conference in Baghdad during his visit to Iraq in December 2008.  
Recently, Pakistan President Asif Ali Zardari too faced a similar incident in the UK. An unhappy Pakistani threw a shoe at Zardari during a rally in Birmingham early this month, apparently enraged at the Pakistan government's handling of the flood situation.  
Union Home Minister P Chidambaram also became a victim of "shoe protest" when a Sikh journalist flung a sneaker while he was addressing a press conference in New Delhi in April 2009. Chinese Premier Wen Jiabao has also faced a similar shoe protest by a 27-year-old man during a visit to Cambridge University Britain in February 2009.PTI