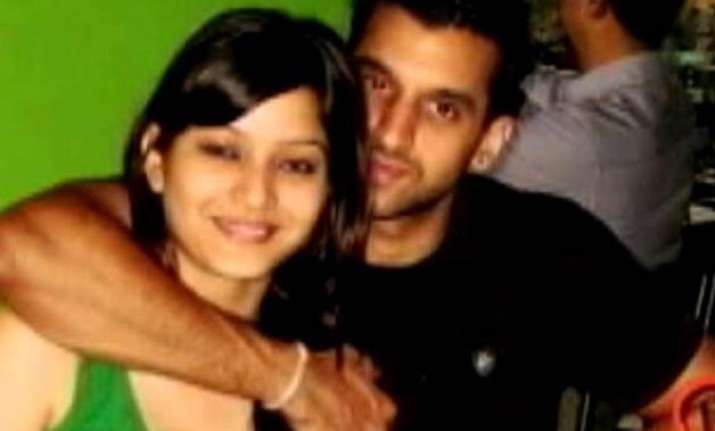 Mumbai: The police yesterday recovered Sheena Bora's passport from a farmhouse in Dehradun that reportedly belongs to her boyfriend Rahul Mukerjea's mother Shabnam Walia.
The recovery put a question mark on former Star India CEO Peter Mukerjea's son Rahul's claim that he believed his step mother Indrani Mukerjea when she told him that Sheena had gone to US. The recovery raises a question, how could Rahul believe her Indrani when Sheena's passport was in his mother's house.
Sheena and Rahul used to visit this farmhouse, sometimes only two of them and sometimes with friends for a party. Petrer Mukerjea's first wife and Rahul's mother Shabnam was well aware of the relationship between Rahul and Sheena.
If reports are to be believed, Sheena and Rahul even got engaged in 2011 at this farmhouse and planned to marry by the end of 2012.
Sheena's brother Mekhail also knew about the farmhouse and had reportedly told the police team that visited him in Guwahati about it.
After Mekhail's revealation about the farmhouse, a Mumbai police team comprising three officers reached the place on August 28 to find some clue. They recovered several documents including Sheena's PAN card here but the most surprising washer passport.
The drawer where her passport was found reportedly belongs to Shabnam.
Mumbai police chief Rakesh Maria informed the mediapersons yesterday about the recovery.
If both Shabnam and Rahul knew about the passport, how could they believe Indranis's theory that she had gone to US and why did they not inform the police about it.
Rahul's claim that he had filed a missing person complaint with Worli police has also been rejected by the cops.
The police could also question Shabnam soon to unravel the mystery behind Sheena's passport.
Meanwhile, Mumbai Police today recovered the car reportedly used in the murder on April  2012.
Sheena Bora, the daughter of media honcho Peter Mukerjea's wife Indrani Mukerjea was allegedly murdered by her own mother on April 24 2012. Indrani's driver Shyam Rai and her ex-husband Sanjeev Khanna had allegedly helped her in the act and the disposing the body.
After the murder, the body was taken to Raigad forest, some 85 kilometres from Mumbai where it was burned and then buried, Mumbai Police Commissioner Rakesh Maria had informed the media persons.
Last night, Maria said that Khanna had confessed to his complicity in the crime during a joint interrogation of the three accused. Indrani had reportedly confessed to the crime after she was arrested on August 25 on the revelation by her driver.
Yesterday, the police recovered bones from Raigad forest, presumably belonging to Sheena's body. The bones have been sent to labs for further investigation.